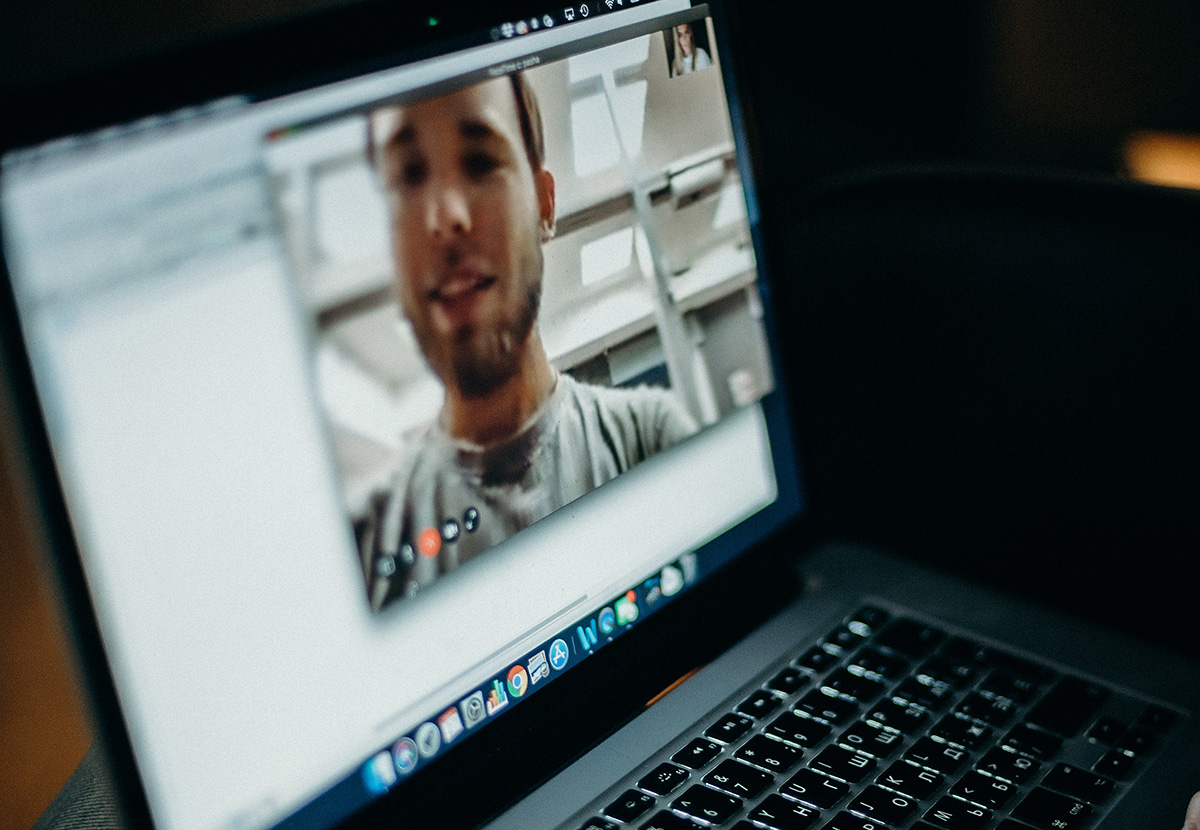 By Joel Williamson
Last night I led youth group on Zoom. Afterwards, my wife received this text from a mom,
"Listening to my teens laugh is priceless.  Please tell Joel thank you times a million."
Connecting with teenagers has been my focus in ministry for almost two decades, but our current pandemic basically erased all my go-to strategies.
Face-to-face is always better. Scratch that.
Hanging out with kids one-on-one. Can't.
Show up at kids' activities and events. There are none.
Everything is different.
I concluded, like many other youth workers in the country, that trying something virtually had the most potential for success. So we decided to use Zoom in order to create interaction and we shortened our usual two hour gathering to one hour, knowing that attention spans and connections would be very different.
And they were.
But it worked in so many ways.
Let me give you a peek at what it was like by walking you through our agenda:
5 Min: Signing in, Telling Everyone to Mute.  When you get a large group on Zoom, the ambient sounds of each person can become a real problem.  I changed the settings so that everyone would be muted upon signing in.  I spent the first five minutes saying hello to each person, and immediately telling them to stay muted.  It was a very repetitive beginning…over and over, "Hey Maddy – great to see you! Stay muted, because…".  I did allow them to unmute and say hi to other students, but only for a few seconds each as it would have gotten too chaotic.
2 Min: Explain Rules.  Our two rules were: 1. Be mostly muted, unless you are called on. 2. Be Respectful or Be Removed.  It sounds harsh – at a normal youth night, kids get warnings or chances to talk things through. Yet on Zoom, one person can hijack everything.  You can automatically, as the host, mute someone, turn off their video, or remove them from the meeting.  I told them off the bat that I would be swift to kick them out.  If that had happened, I would have called them afterwards to try and work out the situation.
25 Min: Games. We played two PowerPoint screen games that I found and downloaded.  I opened up the PowerPoint, and shared the screen for the students to see. Though some were on their phones and others on the computer, they seemed to be able to see well.  We played the household scavenger hunt game (ie: "bring me a….toothbrush…a fork…a roll of toilet paper.")  We played a survival trivia game.  It all was fairly smooth – kids would vote for their answers by holding up their fingers, and there was a sense of camaraderie and real fun. Next week I'm going to try a virtual "Two Truths and a Lie" and "Simon Says."
10 Min: Lesson. Another leader shared a 10-minute message.  It was primarily story driven, with a bit of Scripture, as attention is much harder to hold when you are just a tiny talking head on their phone or computer.  I think it was helpful to have a different leader lead the lesson than the games, since so much is depending on whoever is in charge, the change helped draw in attention.
5 Min: Prayer Requests. I had students raise their hand, and I would call on them. They unmuted, shared their request, then re-muted.  Many shared their concerns and fears, and we prayed together as a group.
7 Min: Announcements.  Worked like you'd expect. We talked about the additional things we were doing for our youth group (a giant Group Me chat with daily one-minute video devotionals, an extra mid-week zoom gathering, etc.).
Why it was Good:
I am surprised to say that youth group on Zoom was quite a bit of fun!
Our students were engaged, laughing (even though I couldn't hear it), and connected.  We had cancelled the week before, and it was so great to see the group together. There was really a sense of group bonding, and the prayer time was especially profound.
Why it was Hard:
Nothing can beat being in real life with someone.
The connection is just different. Leading a muted group is just weird. Every time I made a joke, I couldn't hear if anyone laughed. Though I could see some laughter and movement, it was strange. I had to keep a constant, animated energy despite the lack of audible feedback. It definitely took a lot of mental energy to lead programming and notice all that was happening (I used gallery view) and to keep interactions flowing.
My Most Important Takeaway:
The key thing I learned while doing this is that the leader must create interaction.
It could have been so easy to make this the "youth group show." Teens would not have stuck around for that – they want to connect. Since they couldn't, at least in the normal sense, I was very intentional about creating a sense of interaction. On every question of every game, I asked at least one of them to unmute and answer something (ie: "Josh, why did you vote #2?"). And when funny things happened, I pointed them out to try and create a sense of unity.
"Brody?  I only see a dog on your screen – did he eat you?"
I can't stress it enough.  Our teens want to connect to each other.
Zoom doesn't fully allow for that once you have a big enough group – so the biggest way to succeed is if the leader is a constant catalyst for interaction. I asked each person at least two questions that they unmuted and answered, and I commented lots of times on what I saw happening individually. I believe that was the key to making our time successful.
Three Tips to Leave you With:
Practice your Tech. Even though I frequently use Zoom, I had my wife and daughter setup in a different room and practice switching to screen games, muting them, etc. It was super helpful and I learned from it.  When switching to screen games, you can't see all the participants anymore – it was helpful to know things like that ahead of time.
Have a co-leader. Assign one of your volunteers to jump in with you verbally, keeping things flowing. Sometimes distractions happen (like when I bumped the desk and my computer fell off of it), and it is good to have somebody ready to jump in. If you are doing outreach ministry to a high number of at-risk teens, I suggest designating a separate leader to be ready to mute or remove students if they get out of hand (they need to sign in as the host).
Use Hand Gestures. If everyone is muted, they can all at least participate by waving their hands, giving a thumbs up, voting with their fingers, etc. Though you can't keep track of every sight at once, they are looking at each other and the gestures create lots of helpful interaction.
If you try this, pray and then trust that God will cover you. It wasn't all that I had hoped it would be. Our attendance was smaller than usual, and that makes sense. It is a completely different draw.
It isn't always smooth – tech issues for me and for the kids, timing challenges, kids signing in and out. Be ok with that. This is a new frontier, and absolutely no one is the expert in it.
While I am very much ready to get back to in-real-life interactions, doing youth group on Zoom has given me some fresh perspective on youth ministry. Let's do the best we can and trust that the Lord is going to bring good out of all things.
So what about you?
How have you been able to use technology to connect with kids the last few weeks? (And did it work?)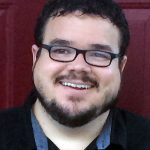 Joel Williamson
Joel Williamson has been working with young people for two decades leading a non-profit reaching at-risk youth. He loves youth workers and is passionate about equipping them for effective, transformational ministry. Joel currently works as the Chief Strategist and CFO for Youth Core Ministries, serves on his church's youth team, and lives with his wife and daughter in Noblesville, IN.