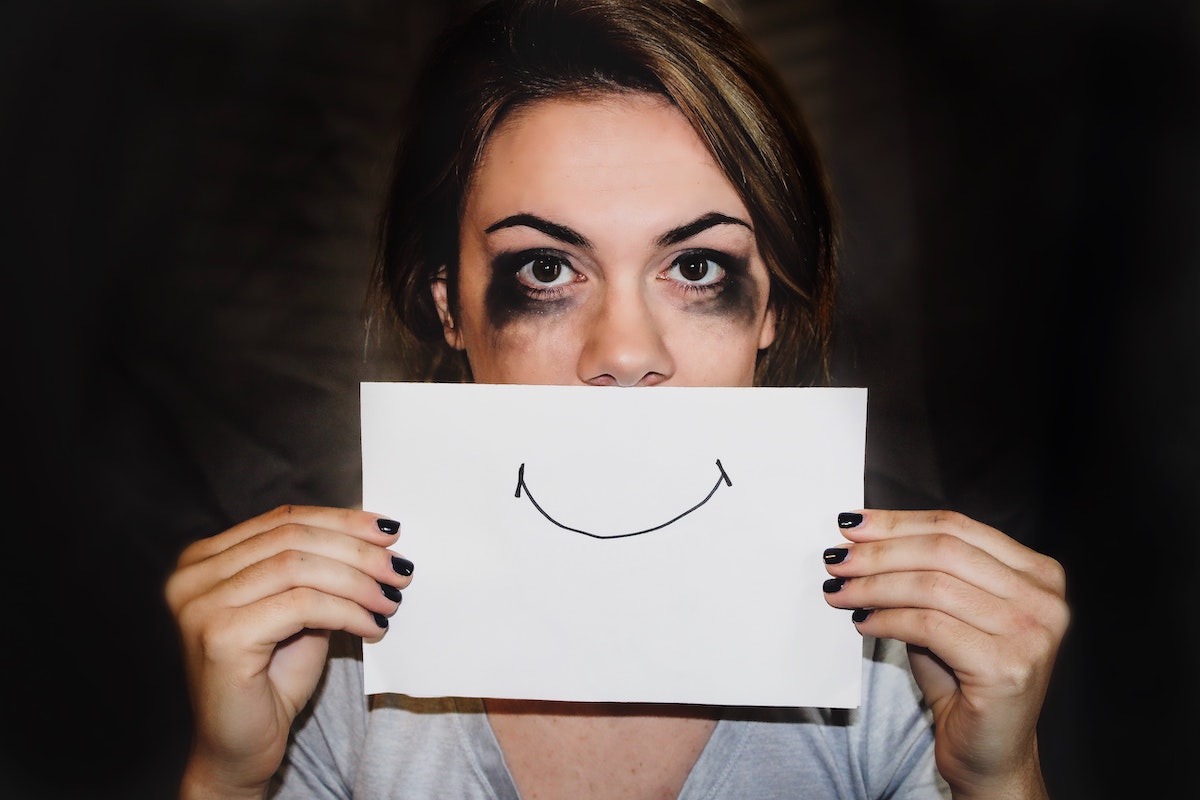 3 Foundational Practices

It's an interesting time if you think about it. Take a generation of kids who have been overwhelmingly handed screens too young, who spend way too much time on screens each day, and whose mental health has been taking a serious hit as a result…and then sequester them for a couple months, obliterating most their face-to-face connections so they have to spend even more screen time.
What's the result?
Is anyone really surprised COVID-19 is affecting the mental health of our kids?
The majority of young people are feeling even more lonely, isolated, and fearful than normal. 67%, that's over two-thirds, of Gen Z feel their anxiety and depression has "worsened" due to COVID-19. Common Sense Media surveyed teens specifically during this crisis and 42% say they feel "more lonely than usual," girls more so than boys (by 13%). 61% are worried about the health of their family members, and 63% are worried about money.
But here's the clincher, even though 65% of these teenagers admit they are spending far more time texting and on social media than normal, 48% say they feel less connected than usual with their friends right now.
Why?
Screens just aren't as fulfilling. Common Sense worded it like this: "texting and social media with friends may not be enough." Let's face it…face-to-face matters.
So how can we help an already stressed out generation, now hurting more than ever before, when screens aren't fulfilling?
3 Foundational Practices Helping Lonely Kids
1. After you hang up Zoom, make one-on-one connections.
No, I didn't say Zoom is bad. In fact, it can be a great ministry tool during these strange times. Just realize online group meetings are just like youth group. Kids can slip in and get lost in the back, isolated and ignored. So keep using Zoom as a healthy venue where kids can connect, but also make the effort to notice individual kids and connect with them one-on-one.
Don't underestimate the power of one-on-one. This morning, as I write this article, I just finished attending an online forum with three speakers, a social researcher, a pediatrician and a psychologist talking to parents about how to help their kids through this time. The phrases I kept hearing over and over again were listen, empathize, ask questions, and simply be present. Read that list of words again. They're all about being noticed and heard. Many kids are acting out during this time, not because they're bad kids, but because they're frustrated, nervous and scared. Acting out is their way of saying, "Hey, notice me. I have worries. I want someone who understands."
I wish I could tell you that Mom and Dad are always there to fill that need. Sadly, they aren't. But youth workers, teachers, coaches and mentors can help. And one-on-one is one of the most powerful venues to do this.
This can be as simple as calling a kid or Facetiming them individually. Ask them specific questions about how they're feeling. Realize you might get "surfacey" answers at first. So start light, but then nudge a little bit to ask how they're really feeling. I might start with a simple, "What's been the best part of being stuck at home through all of this?" But then try, "What's the worst part of all of this?" Listen to their responses carefully. Validate their feelings. "That sounds frustrating." Ask them follow up questions about their response. If they say, "I just miss my friends." Ask, "Who do you miss the most? What is it about him/her that you miss? If you could connect with him/her for one day, what would you do?"
Don't ask these questions like a parole officer looking for information. Ask as a person who genuinely cares. You don't need to fix their feelings. Just be present.
As social distancing becomes a little more relaxed, maybe even visit some kids in person. Wear a mask and have an excuse to swing by their house—like drop off something. Some people might cherish the opportunity to sit on the front porch and chat… from 6 feet away.
Either way, make one-on-one connection a priority. I think you'll find that kids will open up and share things one-on-one that they wouldn't share in a group.
And don't be afraid to…
2. Talk about the elephant in the room.
In a world where the clear majority of kids are feeling anxious and worried… don't be afraid to bring it up. Listen to their thoughts and fears. Then be proactive about building their self-esteem (here are four strategic practices to building young people's self-esteem, including talking with them about the effect screens have on how they feel about themselves).
Chances are, the young people you know will have a lot to say about this subject. So don't make it a one time talk…
3. Make it an ongoing conversation.
If they respond well to the conversation about self-esteem, identity, and the effects of screen time and social media, ask them if they'd like to meet regularly and talk about it either one-on-one or in a small group.
When I was speaking in the Pacific Northwest a few months ago, a campus ministry director in the city told me that his teenagers' favorite discussions of the year were from my Teen's Guide to Social Media & Mobile Devices. He used that book as his small group curriculum, making use of the discussion questions I included in each chapter addressing subjects like what you're posting, who you're connecting with, what self-esteem you're gleaning from your screen, etc. If you've got a group of guys—do a guys' group and talk about the four biggest battles guys struggle with today, one of them being self-esteem.
Keep the conversation going.
What about you? What are some ways you've discovered to build into the self-esteem of Generation-screen?
MORE ON THIS SUBJECT:
Building the Self-Esteem of Generation-Screen: When your kid desperately wants to be liked
Jonathan McKee & Kara Powell discuss the spike in teen anxiety: A DYM Parent Tips Podcast
Teen's Guide to Face-to-Face Connections in a Screen-to-Screen World: 40 Tips to Meaningful Communication