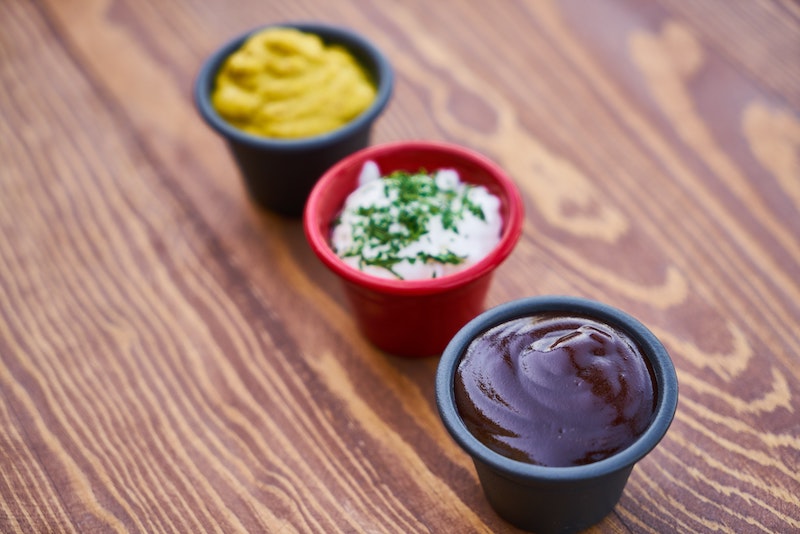 Exactly like Twister, only you spread a condiment over each of the color circles. Lay a big tarp down under the Twister mat.
Grape Jelly for blue, mustard for yellow, ketchup for red, and relish on the green circles. Make sure that you have plastic bags and masking tape to cover the volunteers with, so clothes aren't ruined. Have their faces, hands, and feet (shoes and socks off) exposed. Then change the places on the spinning board to right/left cheek, right/left ear, nose, right/left hand, right/left foot. When you spin, you call out which body part goes where. i.e right cheek to blue, left leg to green, right hand to yellow. It is a mess and a riot. It does get slippery, so make sure you have staff there to help when people start flying around. Have a place for students to clean up after.
Added by Brian Carpenter
Also see Mess Mix (Click Here), Messy Message (Click Here), and Messy Plexi (Click Here).