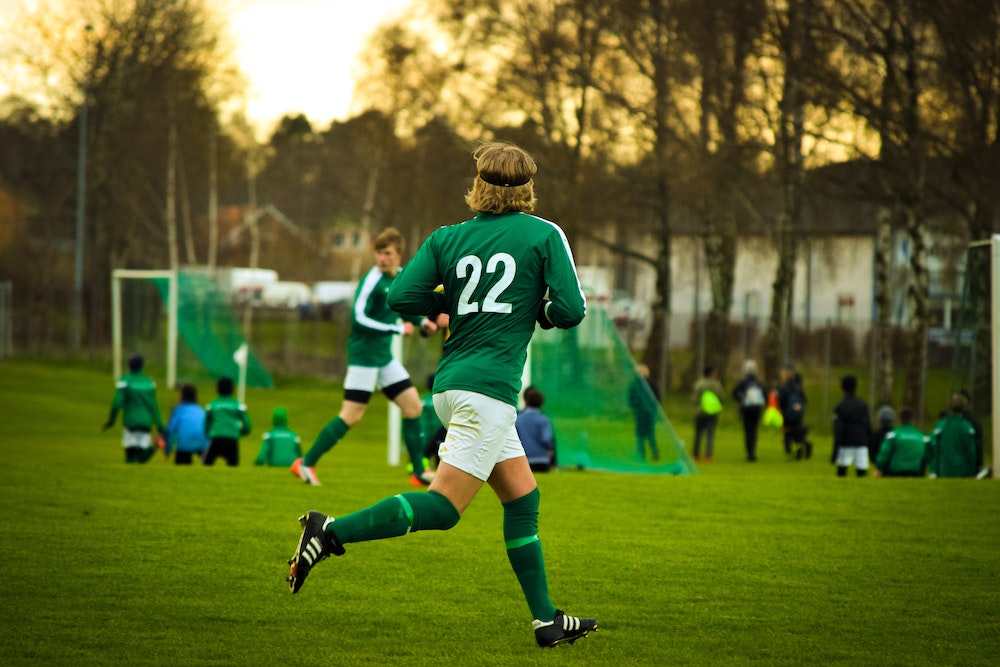 You know the drill. You get super fired up for a student ministry event your team has been planning. Maybe it's a trip, an outreach or even a weekly gathering. You talk to one of your key students about it, figuring they are going to be just as passionate as you are, but you notice something in their expression that foretells what's coming. That's right.
They can't come because they have soccer practice.
It doesn't have to be soccer. You can insert basketball, football, baseball, swimming, theater, ninja training or whatever and it's a cycle that we often see in youth ministry.
Students are too busy to show up regularly.
It's wounding to the pride of a youth worker to admit that your program isn't the priority for the majority of your students. It's crazy really. I mean, what we do has eternal implications, right?
Rest assured there is hope. There are a few things we can do as youth workers to stay on mission in light of a culture that seems to be constantly deprioritizing youth group.
Sell Parents the Vision
Any youth ministry veteran will tell you the battle for students is won and lost at home. I found Christ as a sixteen-year-old and grew in my relationship with Jesus despite my parents not embracing my faith. My youth pastor (who should be in the youth ministry hall of fame) was intentional to know, love, and communicate to my parents – to the point where they encouraged me to be part of the youth ministry.
Now that I'm a youth pastor, I've noticed the same thing. When I added connecting parents to my regular student ministry rhythms, the game changed significantly. I started to understand that parents all want what's best for their child, they just don't always understand why coming to church on another night to do the same thing they did on a weekend is good for a teenager.
Most parents would tell you their child does their sport or activity because they like it, it builds good things into their lives, and will set them up for the future.
You know what that told me? It tells me that I wasn't selling the vision. Partnering with parents means you help them imagine the future for their child as a follower of Jesus and help them see the steps needed to get there. You can't do this without understanding parents. It won't happen if you aren't getting in front of them and listening, learning, and helping them see where youth group fits into their plan for their child.
Somewhere along the line we started buying this mentality that says all parents should just send their kid to youth group simply because it exists, when we should have been helping parents with their child's spiritual formation.
Train parents, equip parents, and work with them. Program for them. Try a parent and student night where they all come together. Offer training for parents. Get into their homes. You're on the same team, which is easy to forget.
Show Up at Their Stuff… Regardless
This concept should be obvious to any youth pastor, but you need to show up in the lives of your students. Yes this means you'll have to sit through a brutal middle school band concert (bringing a snack helps) or a marathon track meet, but it also means you'll show them that you care for them. One of my favorite things about showing up at student events is the opportunity you have to connect with parents and learn about their child.
Just because they don't come to youth group doesn't mean you shouldn't show up in their life. It actually means you might show up more because you want them to know they are loved by God – and often they'll see that through you.
Focus on next steps
We all agree youth ministry is easier when students choose to come to our programs, but we would also agree that's not enough. We want them to engage, we want them to take next steps. Our goal is to see students come to know Jesus, be baptized, engage in spiritual disciplines, find a serving role, and more. Take time with your leaders and ask how you can get students to take next steps. Set some goals for baptisms, for students involved in serving, or whatever metric works for you.
I remember a student who barely ever came to youth group but had a small group leader who often showed up in his life. He helped this student make the decision to follow Jesus and taught him to have time alone with God. I baptized this student and he eventually started serving on a tech team. Even though he still barely came to youth group – because he never connected with others– he is now serving in full-time ministry. It can happen this way.
Focusing on next steps allows us to put our best energies in the things they can take with them when they graduate.
Keep perspective
Yes, what we do is incredibly important in this life and beyond, but let's remember that youth group is not the same thing as having a relationship with Jesus. We can all tell stories of students who came to every youth group event but now you cringe at their social media because they are not walking with Jesus.
Keeping perspective starts with realizing we are here to serve students by showing them Jesus. In 1 Corinthians 2, Paul speaks of how he comes to the Corinthians saying:
I came to you in weakness with great fear and trembling…so that your faith might not rest on human wisdom, but on God's power.
 Let's be people who are constantly depending on God to use us to help students see His greatness. It's not about us, our program, or our ministry. It's about helping them have faith in the power of God. When we are tempted to throw in the towel because youth ministry can be discouraging, let's also remember what Paul said in 2 Corinthians 4:
Therefore we do not lose heart. For our light and momentary troubles are achieving for us an eternal glory that far outweighs them all.
Keep going, keep fighting, and don't lose heart. Approach each day with humility and dependence on the Holy Spirit to break through in the lives of students.
Soccer is always going to trump youth group in the lives of some, but that doesn't mean you can't reach those students. Let's be youth workers who look beyond the frustration of those who don't think our program is the priority. Let's be youth workers who do whatever we can to help students know and love Jesus, even when they don't show up.
Rob Chagdes
Rob Chagdes is one of the pastors at Prairie Lakes Church in northern Iowa. In the years since he met Jesus as a sixteen year old, Rob has spent his life working to raise up the next generation to love God and invite others into His unending story. He spends most of his free time with his wife Leslie, their three amazing daughters, and their energetic dog Jedi. You can reach Rob at chagdeswrites@gmail.com .