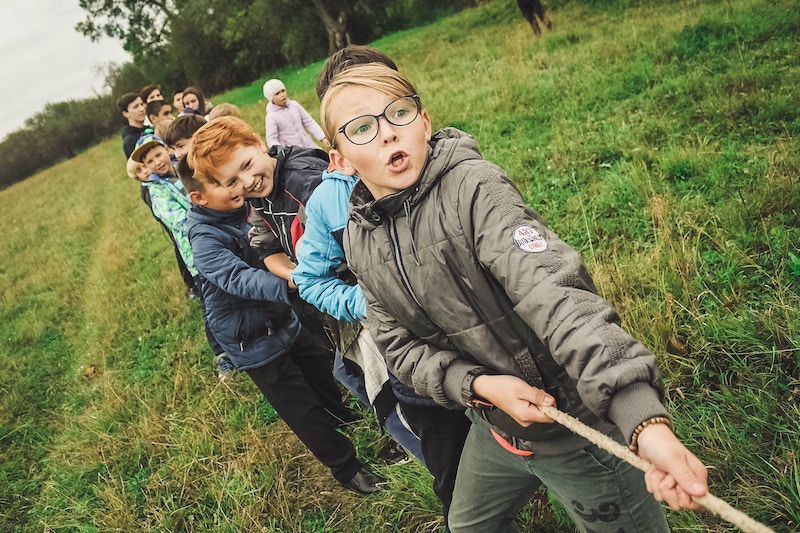 Just like tug-o-war, but a one-on-one competition with fish. Buy a bunch of dead fish (at least 6 to 8 inches long) from the local fish market and pair people up (use everyone if your group is small, but 5-10 pairs UP FRONT if you have a large group).
At "Go!" everyone starts tugging. The first person to let go (whose hands slip off) is out or if the fish breaks, the person with the smallest half of the fish in their hands is out. Do this until there are only 2 people left. Then break out the largest fish you could find for a finale competition.
Safety Note: Have hand sanitizer or a sink close by. Or, use latex gloves which can be purchased 100/box at beauty supply stores.
Added by Tony Douglas
Also, see Mud-O-War on Sick & Twisted page.