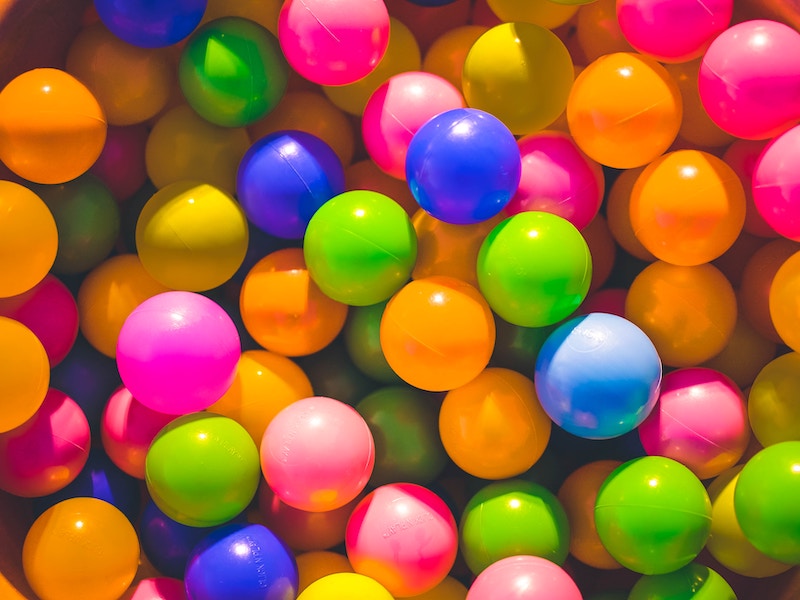 This is a really fun game that allows everyone in your group to play, but you MUST have a large room to play in.
Prior to playing the game, grab a dodge ball (or two, or three) and put down some masking tape in the large room. All you need to do is mark out a large square about the size of a basketball court, then divide it into 4 quarters. (Think about a REALLY big "4 Square!")
The objective of the game is for students to knock other students out of the game by hitting them with the dodge ball(s). There are NO teams in this game. It's every man for himself! NOTE: No headshots!!!
At the beginning of the game, while everyone is still "in" the game, use the largest playing area (the BIG square). As students are knocked out, use only half of the square. When there are just a few remaining, use just a quarter of the square. In other words, the fewer the players, the smaller the space used.
When a player is hit, he/she must stand outside the playing area in a designated area. But here's where it gets interesting.
Whenever the player that put you out gets put out, you get to come back in the game! Let's say Jill hit Mark, Tom, & John; they need to remember that Jill got them out. If Jill gets hit and goes out, Mark, Tom, & John now get to come back into the game.
As you can see, it is tough to have one declared winner, because of the "ongoing" nature of the game. Sometimes this game never ends and we have to call it quits because of time. EVERYONE loves playing this game.
NOTE: If you have a REALLY big group, you may want to toss in more than one ball.
Have fun!
Variation: Put players onto two teams (red vs blue). The game is played the exact same way, with the same rules, only it guarantees a TEAM winner. The Red team must put out all players on the Blue team. If just one Blue player is left standing, the Blue team wins!
Idea by Nicole R.