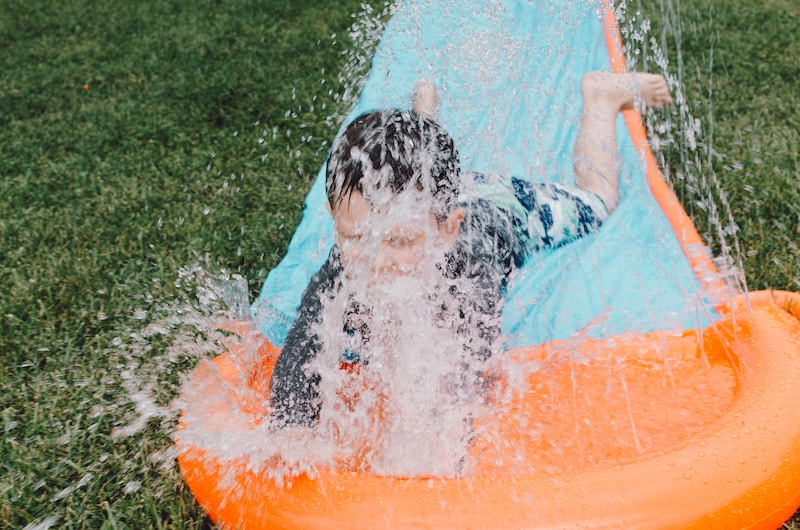 First make the biggest (trust me, it needs to be big) slip-n-slide that money will allow. Then put baby shampoo (no tears!) and water all over it to make it as slick as possible. Line your students up across one of the slides skinny ends. (Our dimensions are always around 20′ x 30′.) Make as many teams as will fit safely (make enough space between each team so they don't run into each other). On the opposite side of the slide have bats available for "dizzy bat." When you say "go" have a student from each team run and then slide on the mat. If they do not slide all the way across then they have to army crawl the rest of the way.
Then they must take their bat, place their forehead on one end of the bat, put the other end on the ground and spin around it 10 times (hence "dizzy bat").
Finally, they simply run back down the mat to their team and tag the next person. When done right it is almost impossible to run down the slide without falling down a bunch.
Added by Josh Sanderson
See Australian MegaSlide of Death!, also on Outdoor page.