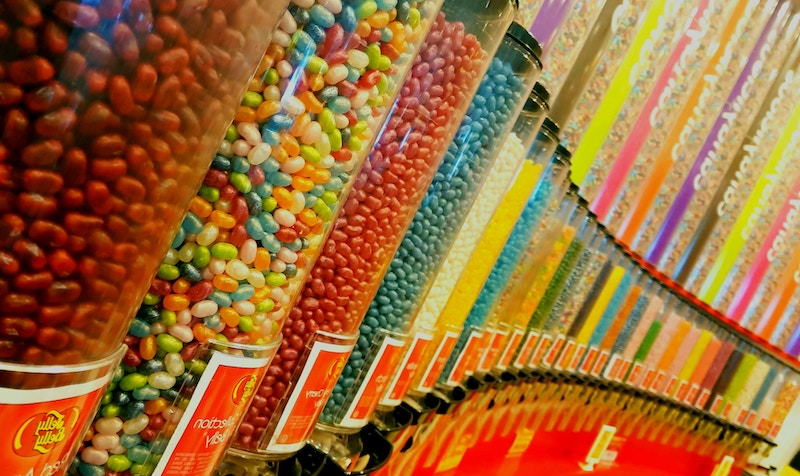 This game is played up front with 3 or 4 people while the crowd watches. Give them each a certain number of Jelly Bellies; they're smaller than normal jelly beans (Good and Plenty's or Skittles work as well).
Place a bucket a good 5 feet away from each contestant. Contestants shoot the Jelly Belly candies (or Cheerios) from their NOSE into the bucket. A riot to watch – and not much fun to count the candy in the bucket.
If you want to stretch the game out and kill some time, have the contestants compete one at a time. If you want the game to be very short, have the contestants compete all at once.
Also, see Cereal Mania on Up-Front page.