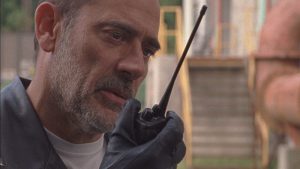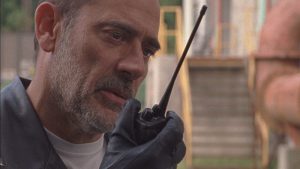 by Thom McKee
Years ago I had a very interesting conversation with an American who was sympathetic to the Irish Republican Army. Now, most of you probably don't have very strong opinions on the IRA, especially since there has been peace in Northern Ireland for over two decades now. But it certainly didn't used to be that way and I know this first hand. So my reaction to this IRA sympathizer was not so great.
My perspective is a little different because I lived in London in 1991 when the IRA perpetrated an attack on the city. During a morning commute in February, two IRA bombs went off in Paddington and Victoria stations. Dozens of people were injured and one man was killed. But the unusual thing about this bombing was the fact that they had targeted civilians (something they hadn't done in England since the early 1980s). The other unusual thing about the bombing for me was the fact that I had just walked through Victoria station early that morning beforehand and stepped very near the spot where the bomb went off. That was my first brush with terrorism.
As Americans, we hadn't really experienced terrorism the way that Europeans had up to that date. That, of course, would all change 10 years later on September 11th, 2001. But for me, this was absolutely terrifying and it was something I had never even contemplated before. Why did they want to hurt people that had nothing to do with the conflict in Northern Ireland? The guy who was killed was just a normal English guy heading to work. Same with the injured. They were all civilians.
My English flatmates pointed out that probably hundreds of thousands of people had walked over that very spot where the bomb went off (this was why they chose the spot). But that didn't really settle my mind. I realized that these bombers could have just as easily killed me, even though the odds were very much against it. The odds just didn't matter, it was terrifying (which is probably why they call is terrorism).
So my conversation with this Irish American lad didn't go so well. I told him my story about the bombing… and he still had the audacity to defend it. He said that until the British leave Northern Ireland, people in London needed to experience the kind of suffering that the people in Belfast were currently experiencing. I then asked if he ever thought that the IRA would stop killing civilians. He said that they would keep doing it as long as innocent people in Ireland were dying. When I asked him how long it could take, he said "not until every British soldier who sets foot in Northern Ireland and all of our Irish enemies are dead. " Then he said something that I would never forget. He said "This war has been brewing for centuries and there is no way that there will ever be peace in Ireland."
Of course history tells us that he was wrong. As a matter of fact, in a few short years after our conversation, peace was achieved in Northern Ireland and it remains that way today. But I have never forgotten his confidence in his own pessimism about peace.
Ever since, I have heard many people make very similar statements about other conflicts.   Many times I have heard people say, "Israel and the Palestinians will never find peace." Or, I hear "This war in the Iraq and Afghanistan will never end." But my reaction is very different now… because of Northern Ireland. When I hear these kinds of statements I point out that peace is always possible, no matter how deep the hatred is between the warring factions. When it really comes down to it, I guess that I am a believer in peace.
Tonight on The Walking Dead, we see that before Carl died, he also believed that there could be peace – even with the saviors. At the beginning of the episode we see that Rick and Michonne are understandably devastated by the loss of Carl. Rick can't even bring himself to read the unopened letter that his late son wrote to his dad before his death. But what is so amazing about this is the fact that Carl also wrote a note for Negan. So when Rick finally reads the note from his son, he also reads the note for his bitter rival. And what was his reaction? He calls Negan immediately on the walkie talkie.
Rick: Get me Negan. [WALKIE-TALKIE CLICKS]
D.J.: Who the h*** is asking? [WALKIE-TALKIE CLICKS]
Rick: It's Rick Grimes.[WALKIE-TALKIE CLICKS] – [there is a pause]
NEGAN: Ricky. Look at you, callin' me up. You wanna tell me where you are so we can do this face-to-face? [WALKIE-TALKIE CLICKS]
Rick: Carl's dead. [there is a pause while Negan looks genuinely upset]
Rick: He wrote letters. He wrote one to you. He asked you to stop. He asked me to stop. He asked us for peace. But it's too late for that. Even if we wanted a deal now, it doesn't matter. I'm gonna kill you.
Clearly, Rick isn't having any of his son's idealism here. He feels like he needs to tell Negan what Carl said, but not do anything about it. But the weird part is how Negan reacts. He tells Rick that he had plans for the kid and that he believed that Carl was the future. For a minute you even see a bit of a human side of Negan (until he starts messing with Rick by blaming him for Carl's death). Like many bad guys, he clearly thinks that he is a good guy. He clearly believes that his business is about saving people. He also seems to genuinely believe that he is not the one causing all of this conflict. That blame belongs mostly to Rick and his crew.
I have to admit that this new dimension to Negan really impressed me. The show has really being going downhill lately, but the adding of this new layer to Negan has really made the story more interesting to me. I know that the comics go into his back story a little more here, and I am hoping that the show will do the same. But for the most part, I am excited about the fact that the show may even explore the complexities and nuance to issues of war and peace.
As a Christian, I am always fascinated when secular books and films deal with the idea of peaceful solutions to conflict. This is just not the way of the world and it is very rare when people believe that peace is possible in the midst of war. Most people in the world today believe that peace is achieved through more violence. But even those who do believe in peace can easily get caught up in a cycle of revenge during war. But this is in direct contrast to what Jesus taught. Just look at what he says in Matthew 5 right in the middle of His sermon on the mount.
Matthew 5:43-48 (NLT)
43 "You have heard the law that says, 'Love your neighbor' and hate your enemy. 44 But I say, love your enemies! Pray for those who persecute you! 45 In that way, you will be acting as true children of your Father in heaven. For he gives his sunlight to both the evil and the good, and he sends rain on the just and the unjust alike. 46 If you love only those who love you, what reward is there for that? Even corrupt tax collectors do that much. 47 If you are kind only to your friends, how are you different from anyone else? Even pagans do that. 48 But you are to be perfect, even as your Father in heaven is perfect.
Here Jesus is dealing with a common misunderstanding of the Old Testament by the teachers of the law in His day. They had taken an Old Testament passage from Leviticus and reinterpreted it to mean that they only had to love their own people. Here Jesus is confronting that belief directly and He is even upping the ante for them.
What He is telling them here is that it is easy to love your own tribe. And let's face it, human beings are very tribal. However, what the teachers of the law in Jesus' day were getting wrong was that fact that we are all God's children. So when we hate another tribe it is like you are hating your own brothers and sisters.
As a parent I know exactly why this is frustrating for God. When my kids fight, my wife and I absolutely hate it. Not just because it is annoying or disobedient, but because we love both of our children so much. When they fight with each other, it brings us pain, because we want them to love each other like we love them. But they don't always see it that way, and we have to use all kinds of tools to help them figure this out (punishment, rewards, persuasion, biblical teaching etc.). This is what Jesus is dealing with here. When people fight or try to abuse each other, from God's perspective, it is His own children fighting with each other.
The other problem with the teachers of the law's interpretation of the Old Testament text was that they forgot that all humans are guilty of all kinds of wrong before God. So this is why Jesus points out that "we are to be perfect, even as your father in heaven is perfect" (vs. 48). I believe that Jesus is saying this to simply point out that there is wrong on both sides of any conflict generally because people aren't perfect. We may feel that we deserve better treatment from God because we are more on His side than others. But Jesus shows us that God doesn't work this way here on earth. This is why Jesus says that "he gives his sunlight to both the evil and the good, and he sends rain on the just and the unjust alike" (vs. 45). For the most part (there are a few counterexamples in the bible), God shows all kinds of grace to everyone simply because we are all in the same boat. None of us are perfect and we all need grace.
The teachers of the law thought that because they were God's chosen people, that they were better than everyone else. What they forgot was the fact that the reason they were chosen in the first place was to be "salt" and "light" to the rest of the world (Matthew 5:13-15). Even in the Old Testament, when God told Abraham that his descendants would be set apart, He tells him that through his tribe "all nations will be blessed" (Genesis 22:18). This was an important fact that Israel would forget over and over in their story.
This is why Jesus makes it very clear that we are to love our enemies. Now there are some Christians who really try to explain this teaching away (or more commonly just ignore it). And let's face it, it is a hard teaching to swallow. But Jesus doesn't just say it here, he also repeats this teaching throughout the gospels. Paul also deals with this idea and fleshes it out throughout his letters in the New Testament. Just read Romans chapter 12 for a start and you will see that loving your enemy is a primary teaching in the scriptures.
What Jesus is saying here is that, we are not to continue the cycle of violence that makes peace nearly impossible. What he is saying is that God's way is to do good to our "enemies" and those who "persecute" (vs 44) us. This is how God treats us and this is how we need to treat others. And while it is hard to love and pray for those who mistreat us, it is still a necessary and important part of being in God's kingdom.
SEASON 8, EPISODE 10 DISCUSSION QUESTIONS:
1) When Rick shoots in the air instead of shooting Jadis, do you think that was an act of Mercy by Rick? Why or why not?
2) What about when Oceanside let Enid and Aaron go? Was that an act of mercy? Why or why not?
3) When Aaron decides to stay behind and try to talk Oceanside into joining them, do you think that is an act of mercy? Why or why not?
4) Do you think that Negan is sincerely sad about Carl's passing? Why or why not?
5) Carl's dying wish was peace between the Saviors and Rick's group. Do you think that can ever happen? Why or why not?
6) Why do you think that Rick is defying his son's last wish?
7) Do you think the dream that Carl had of everyone living peacefully in Hilltop is realistic? Why or why not?
8) Do you think that when Jesus says "love your enemies" that he thinks there are any exceptions to the rule? Why or why not?
9) Do you think that Jesus wants us to pray for everyone who persecutes us, or just the ones who might stop persecuting us when we love them? Why or why not?
10) Do you think that Jesus lived these words? If you think He did, how?
11) Is there someone in your life who treats you poorly who Jesus would tell you to love? Why or why not?
12) What do Jesus words in this passage mean to you right now in your relationships? Does it make you think that you might need to change the way you respond to certain people? Why or why not?
Thom McKee Jr. is a husband, father, pastor… and film geek (and brother of Jonathan McKee). Thom lives in Northern California with his wife and two kids.