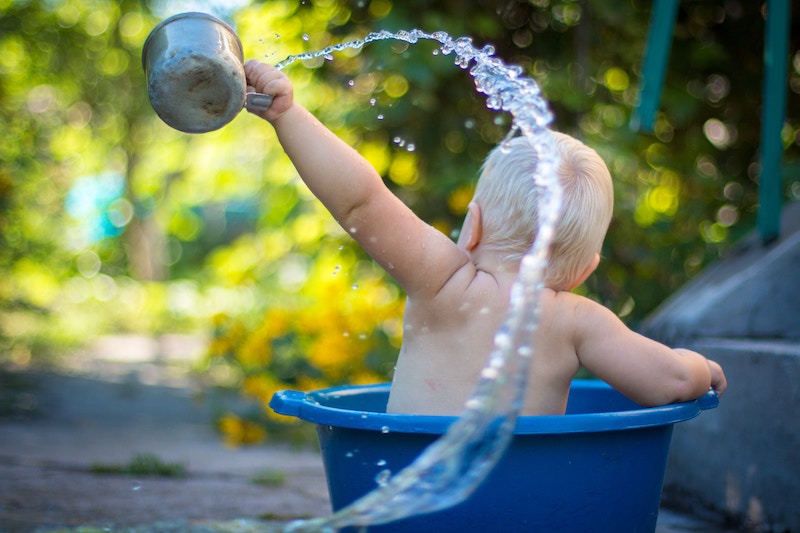 This is a really simple game to play, but it's a load of fun! Also, on a hot day, it provides a great way to cool off. Here's what you do:
It doesn't matter how large your group is, just divide them into EQUAL groups. Make sure each group is limited to 6-8 kids. (It's sort of a relay race, and if you put too many kids on a team, those in the back of the line may get bored.)
When your teams are divided up, tell the students to line up by team. When they are all in a straight line, hand the first person in each line a plastic/Styrofoam cup that is halfway filled. (Put a line on each cup and fill it to that line. This is important for later!)
Now you are set to go. Tell the teams that the first group to pass the cup of water to the last person in their line wins the game. Oh…there's a catch: you can't use your hands, only your chins! That's right, they have to sandwich the cup between their chin and their neck/chest to pass it to one another.
If they drop it and spill the water below the line, they have to run go get more water in their cup. The cup has to arrive to the last person in line with a water level that is at least to the line.
Have fun.
Idea by Rene