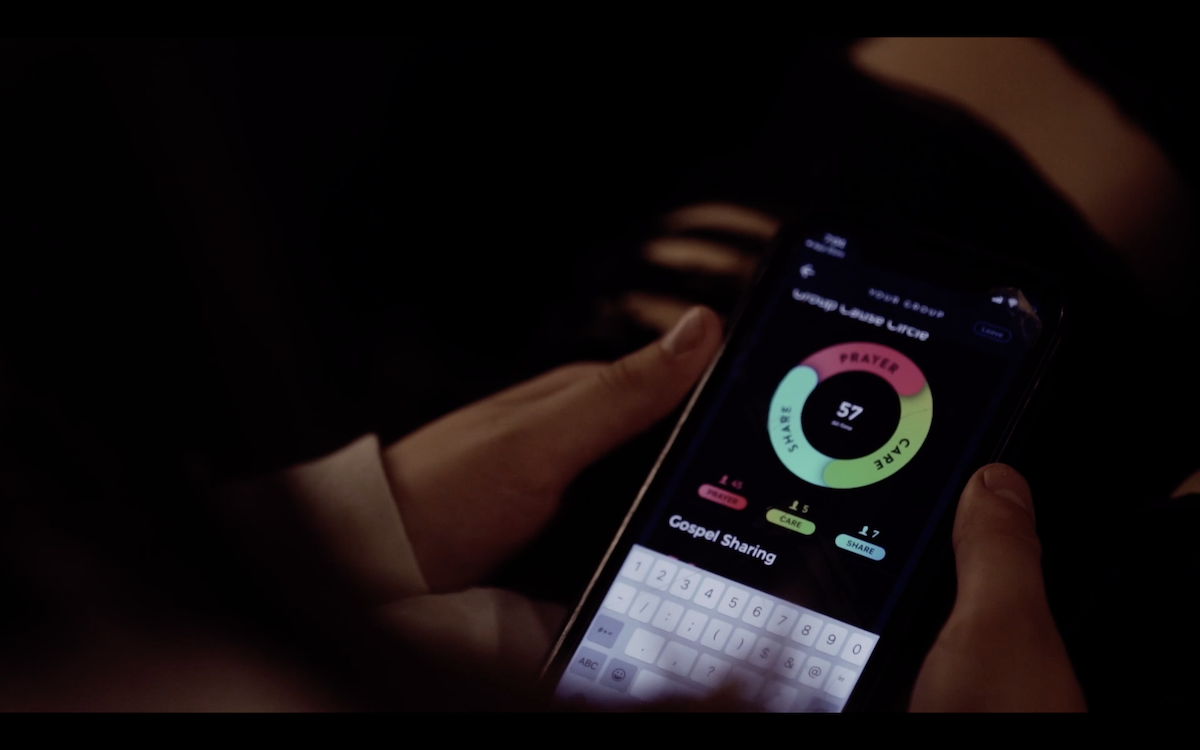 4 Ways to Mobilize Your Teens for Evangelism During the Coronavirus Pandemic
By Greg Stier
If there's an upside to outreach during a global pandemic it's that teenagers are more open to talk about life, death, hope and God, than anytime in recent history.
It's pandemic evangelism. Foxhole evangelism. I've heard it called many things. But I've seen it personally over the last few weeks as I've had opportunity after opportunity to talk to both adults and teenagers about this pandemic and the hope only Jesus can offer. Teenagers are nervous. Their fears range from physical ("Will I get the Coronavirus?") to relational ("Will some of my family members get it?) to financial ("Will my parents lose their jobs because of this pandemic?") to social ("When am I going to ever be able to hang out with my friends again?)
Of course, all of this is exacerbated by an endless stream of social media worst-case-scenarios that teenagers glance at every few seconds.
Many who are under shelter-in-place orders from their local or state governments are getting stir crazy and making their parents crazy in the process. And, sadly, many who were struggling with anxiety and depression before the pandemic are having those conditions amplified by the current situation.
As scary as all of this is, our new reality could set the stage for the most expansive outreach to teenagers ever. Teenagers who don't know Jesus are looking for answers. Teenagers who do know Jesus are looking for something to do. Put these two realities together and you have the opportunity to mobilize your believing teenagers to reach their unbelieving classmates, teammates and friends.
Here's how you can (safely) mobilize them to evangelize during the Coronavirus pandemic:
1. Ask them to start praying for three unreached friends by name every day.
In Romans 10:1 Paul wrote, "Brothers and sisters, my heart's desire and prayer to God for the Israelites is that they may be saved." His broken heart for the lost (which we see in Romans 9:2,3) led to a bent knee on their behalf. The same thing happens with our teenagers.
When teens start praying for their unreached friends, they start seeing the opportunities to share Christ with them. Their prayers open up their eyes to the countless opportunities they have to steer everyday conversations toward God.
It's the same phenomenon that all of us have experienced when we purchase a car. We buy the car and then we start seeing that same make, model and color on the highways and side streets. Your eyes are opened up and you begin to see it everywhere. In the same way, when your teens pray for the lost, they begin to see the lost as well as the opportunities they have to engage with them in a Gospel conversation.
If you had your teenagers each identify three unreached friends they could begin praying for on a daily basis it would begin to change their perspective. It would also unleash the power of God to begin to prepare the hearts of their unreached teens to hear and accept the Gospel.
2. Challenge your teens to care for their friends by asking them honest questions and providing authentic encouragement.
A simple text or DM from one teen to another could open the door to a long, meaningful conversation. Questions like, "How are you doing?" or "How can I pray for you?" can create honest, heart-felt dialogue, which is needed now more than ever.
These kinds of questions can break down barriers and open up conversations. So many teenagers are desperately looking for someone they trust that they can open up to and share their struggles with honestly. Often times that someone is another teenager.
1 Peter 2:9 tells us, "But you are a chosen people, a royal priesthood, a holy nation, God's special possession, that you may declare the praises of him who called you out of darkness into his wonderful light."
According to this verse, everyone of your believing teenagers are part of a royal priesthood. And, when things go bad, teenagers look for the closest priest. When things go dark, teens look for the nearest light.
Your teenagers can become the designated priest/light for their circle of friends as they show the love of God to them during this pandemic. Although sometimes teens will give them a hard time for identifying as followers of Jesus, 9 times out of 10, when those same teens are struggling, they'll turn to their Christian friends for help.
3. Give them tools to help them navigate a Gospel conversation.
I have found that one of the reasons many Christian teenagers avoid sharing the Gospel is because they don't know how. This is where giving them a tool to share the Good News will help them immensely.
At Dare 2 Share we give teenagers a simple six-point outline that spells GOSPEL as a way to navigate a spiritual conversation.
God created us to be with him.  (Psalm 100:3)
Our sins separate us from God.  (Romans 3:23)
Sins cannot be removed by good deeds.  (Isaiah 64:6)
Paying the price for sin, Jesus died and rose again.  (Romans 5:8)
Everyone who trusts in him alone has eternal life.  (John 3:16)
Life with Jesus starts now and lasts forever.  (John 10:28,29)
Why not have your teenagers memorize this simple, little acrostic and walk through it with their friends? The word "Gospel" means "good news" and teenagers could definitely use some good news right now.
Dare 2 Share has also developed a highly interactive, free app called Life in 6 Words. This app is a super fun way for teenagers to share Jesus with their friends. In the next week or two it will be updated to have a way for teenagers to share Jesus in person as well as virtually. Your teens will be able to evangelize from the safety of their own rooms during this Global pandemic!
But the method your teens use is not nearly as important as the message they share. You don't go into a steak restaurant for the plate, you go for the steak. Think of the Gospel as the steak and whatever method you use as the plate upon which you serve the message.
Pick a plate and serve the steak.
4. Have your teens share their outreach stories with each other.
There's something that happens when teens share evangelistic stories with their peers. It inspires more evangelism. When a teen says, "I shared the Gospel and here's what happened…." it can help break down the fear barriers in the hearts of so many teenagers when it comes to evangelism.
When the 72 disciples returned from their city-to-city evangelistic campaign here's what happened, "The seventy-two returned with joy and said, 'Lord, even the demons submit to us in your name.'"
These Jesus followers were excited because they had seen the power of God manifested in changed lives. And this is the same brand of excitement that happens when our teenagers see God's power unleashed in Gospel conversations with their peers!
Why not reframe this time of  "shelter-in-place" as a virtual outreach, or in the words of my friend, Travis Deans (who helped put together 30 daily ideas for sharing the Gospel with your friends), "an online missions trip."
There's only so many games teens can play and episodes they can watch before they start twitching for something to do. Why not give them what Jesus gave us all to do? After all, there's no greater time for teens to "go into all the world (virtually) and make disciples of all nations…."
Greg Stier is an author, speaker, and founder of Dare 2 Share Ministries, mobilizing teenagers across America to share their faith. Learn more about Greg.