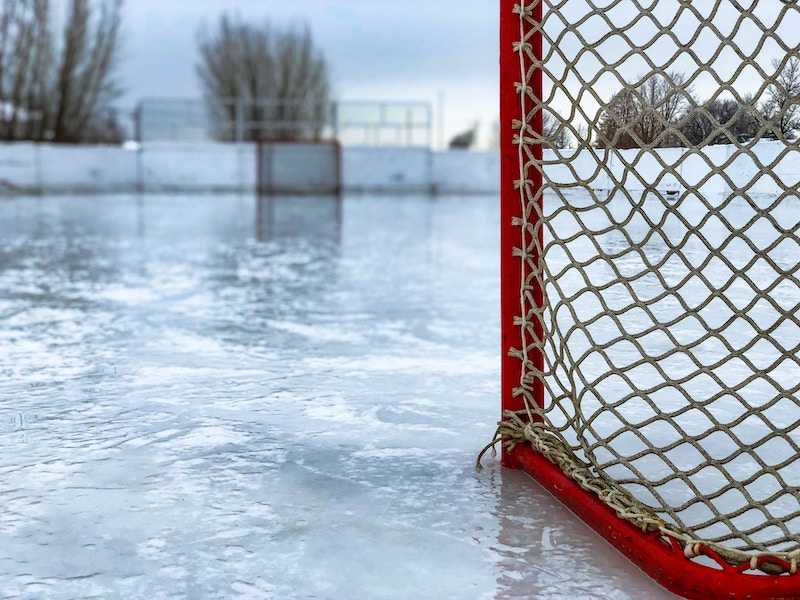 This game requires a big open space, preferably indoors. On top of that, you need a "pool noodle" for every kid that plays. (You can buy half as many pool noodles as you have kids, and then cut them in half to save money; it's your call.) Finally, you will need some sort of soft ball, like a Nerf ball, to use in place of a puck.
Separate the players into 4-8 person teams, depending on the size of your overall group. Put a goal at either end of the room and designate boundaries for the game. (You can use something as simple as a cardboard box for the goals…but make sure they are both the same size!)
The game plays just like hockey. The teams try to get the ball into the goal using their noodles. Of course, since the noodles are soft enough, players can hit each other with them, but limiting those hits to chest-and-down is a good idea. If a player hits another player in the neck, head, or face, he/she must sit in the penalty box for two minutes.
Play 3 periods of 3 minutes each. That way, players are excited and those waiting to play (if you have any) do not get bored.
If you have enough players to make multiple teams, then you can have a "winner-stays" on tournament.
NOTE: The game is fun as described above. If you really want to make it wacky, throw in more than one ball. This shoots the excitement level through the roof!