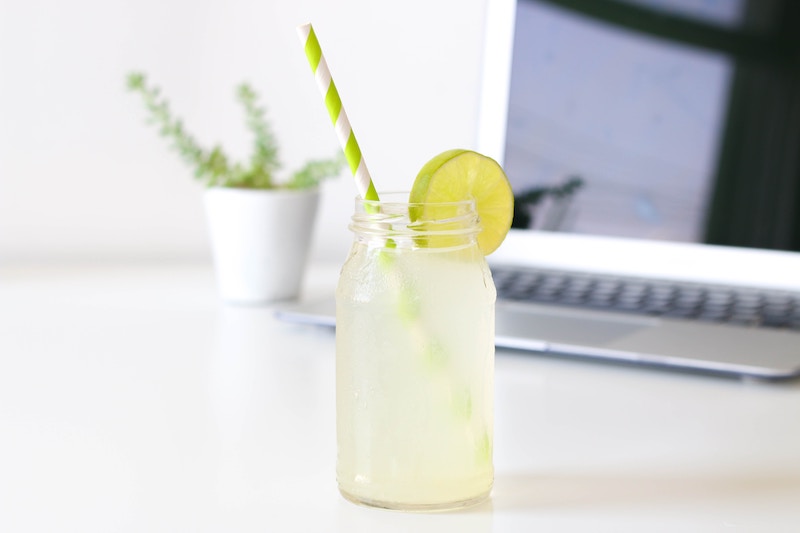 Bring at least two volunteers up front. Announce them as, "The Lemonade Machine". Have them each bring up a friend from the crowd to be their partner. Each "Lemonade Machine" sits in a chair with his or her head leaning backward and with their mouth open.
At "Go!", their friend proceeds to squeeze one lemon, 1 spoon of sugar and 1 cup of water into "Lemonade Machine's" mouth. The "Lemonade Machine" stands up and jumps up and down three times and spits the contents of his or her mouth into a glass (make it a clear one for good visual). Repeat until the glass is full.
Note: Make sure you've got enough lemons. Students will tend to go through them rather quickly.
Added by Michael Boyd
Also, see Lemonade Eating Contest (Click Here)