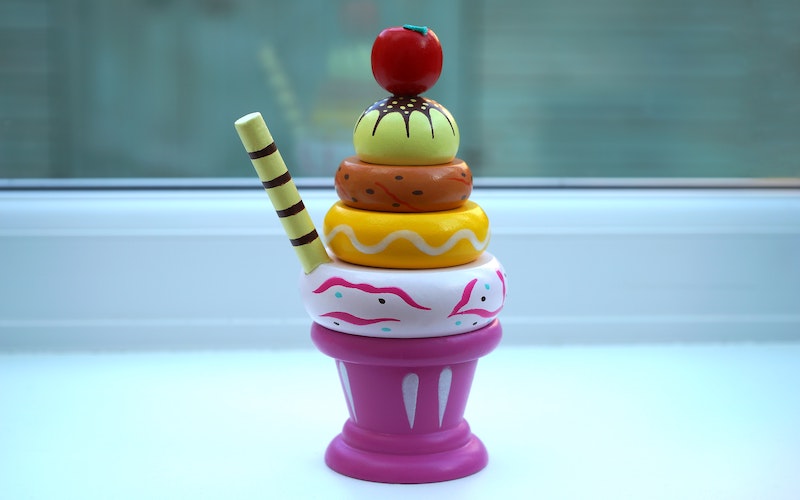 Choose four contestants to come to the front. The 4 people decide who's bravest amongst them. They will make their brave member into a human ice cream sundae! They'll pour ice cream, chocolate syrup, whip cream, and caramel on that person's head.
Make sure the ice cream is slightly melted. Can also be done with two teams up-front; whichever team's human sundae looks messier wins.
Added by Bob
Also, see Cake Head (Click Here).