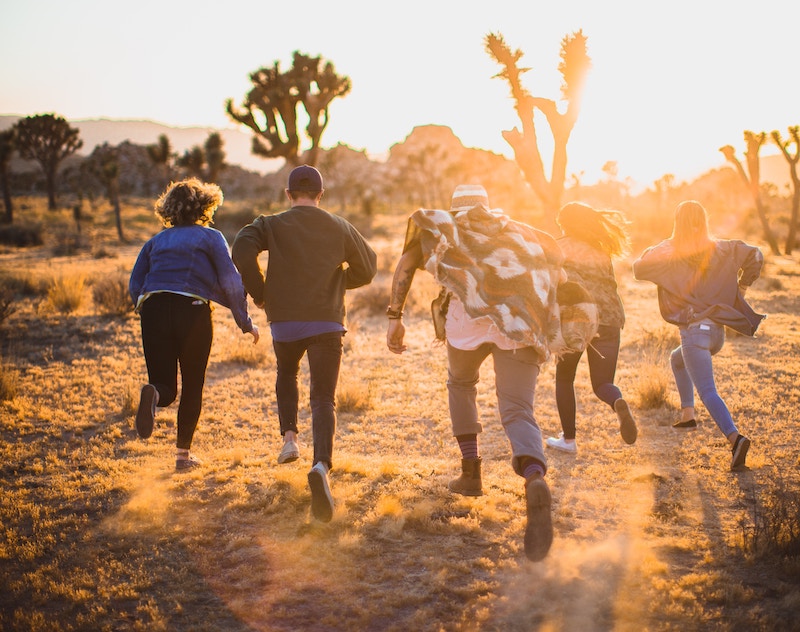 This is our youth group's aggressive version of duck duck goose.
Parts needed:
1 foam noodle cut in half (you'll use both halves).
1 5 gallon pickle bucket or trash can.
How to play: Have everyone stand in a circle but have them face towards the outside of the circle. Choose two youth to stand inside the circle, where the bucket is located. Give them each a noodle. The object of the game is for the student to swat someone and run back to the trash can, put the noodle in the trash can, and get back to where the person they swatted was standing before they can grab the noodle out of the trash can and swat them back. If they are able to hit the student back, before they make it back to the spot, then the one who got swatted back is now in the mush pot, which is actually outside the circle, until someone who swats a player gets swatted back. If the student is able to swat the person, get the noodle back in the bucket, and make it back to that person's place without getting swatted back, then the other person is now "it" with the noodle.
This game is great because it really wears out the students, and the noodles don't hurt the students.
Added by Jeff Proctor