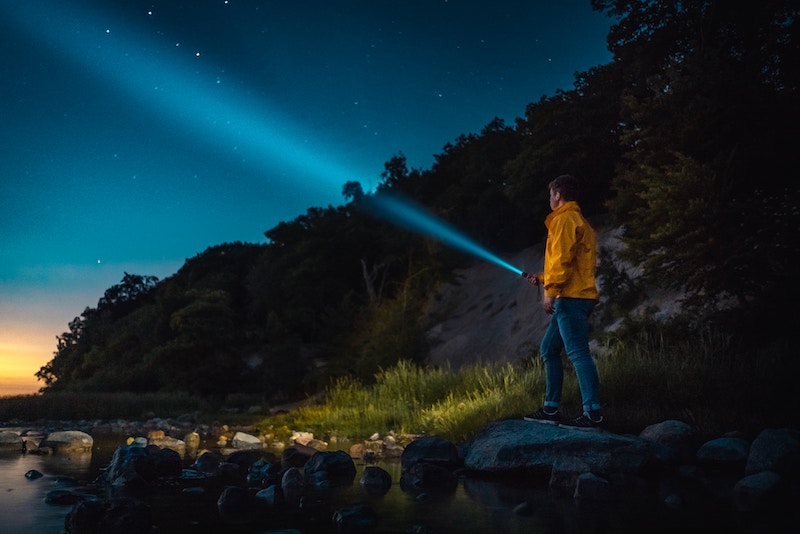 Take apart a flashlight into four separate pieces (base, bulb/lens, & 2 batteries). Choose 2 people to be the "grogs" and give them the pieces of the flashlight. Have them hide the flashlight pieces around the facility, but in plain sight. Turn off all the lights. The grogs will then try to tag people. The rest of the group will try to find the flashlight pieces while trying to avoid being tagged by the grogs. Once tagged the person is frozen until a teammate tags them to unfreeze them.
I usually set a time limit of 15 minutes and allow them to use cell phones as mini lights. If the team finds all the flashlight pieces in that time they win, if they do not, the "grogs" win.
Safety:
Make sure you set "out of bounds" like bathrooms, balcony, janitor closets, baptistry, pastor's office…. You know, the places you could get fired for having kids goofing off in! Putting up signs and locking these doors help a lot.
Make sure the students do not get out of control and run into each other full speed in the dark hallways.
Make sure you have enough chaperones to ensure no "making out" is going on.