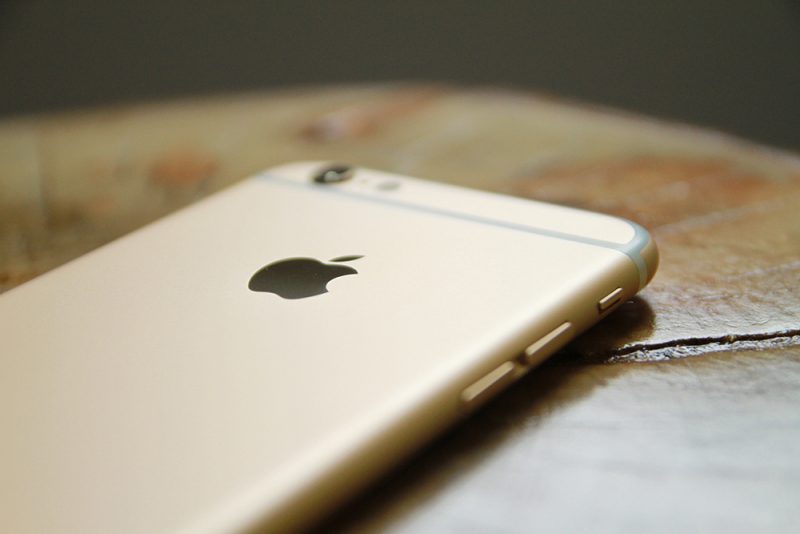 Ten years ago, I couldn't have imagined managing a youth ministry from 5 apps on my phone. Now I can't imagine doing it without them.
In case you couldn't tell, I love apps. Whether it's entertainment apps like Netflix, Spotify, or shopping apps like Amazon (just bought a new ping pong paddle!), I love the ability to do so much from a device that fits in my hand. Beyond the fun stuff, apps have also helped me keep up with the details for our youth ministry, saving me time and increasing our efficiency.
Sure, I've used apps to connect with kids or run games, but the apps I want to focus on are a whole other set of apps that can help you streamline your ministry, keep you organized and prevent some of those details from falling through the cracks. So whether you lead a youth ministry of 10 students or 10,000 (if you have 10,000 students, it may be time to start your own mega-church!), here are 5 FREE APPs that can help you make your youth ministry more efficient and effective.
1) REMIND (remind.com) — Want to text everyone in your youth group? How about just your student leaders? Guys only? Girls only? Dog owners? Remind can do it.
Communication is huge in youth ministry. Like us, our students live busy lives and church is only one part of their weekly rhythm. But beyond Sundays and Wednesdays and events, I know we all want to keep students in the loop and remind them of what's going on and coming up. This is where Remind comes into play.
Remind is a free texting app that allows you to text your entire youth ministry or sub-groups. We use it to let students know about upcoming series, events and even what's being served in the cafe this week. And we have Remind groups for student leaders, adult leaders, all guys and all girls. Not every text needs to go to every person so the categories are super helpful.
This year, our church has also used Remind to send out a daily text for our read through the New Testament in a year series that includes a link to the Scripture passages online. Many students in our youth group are receiving these daily texts and reading through the New Testament for the first time! You can also schedule texts to go out on any given day and time.
2) EVERNOTE (evernote.com) — Evernote is probably my favorite app for youth ministry and I literally use it every day. In fact, I'm currently writing this article in the Evernote app on my computer, but I may finish it later on my phone.
Evernote is basically a place to store notes and organize them by category. Simple idea, right? Most of our devices come with some kind of a "notes" app built-in, but I found it frustrating to keep everything organized with hundreds of different notes.
With Evernote, you can make categories and sub-categories which make it simple to keep track of events (current events, old events, event evaluations, etc.) and messages (new messages, old messages, message ideas, etc.). I also keep track of notes from ongoing meetings, Bible studies, prayer requests and teams; which I can easily access on the go from any of my devices.
The beauty of Evernote is that you can easily add in pictures or even audio notes; which is great when you think of that perfect illustration in the drive through line of Taco Bell.
3) GOOGLE DRIVE (google.com/drive) —  If your youth ministry is anything like mine, then you have LOTS going on with events, teams and weekly programming. Sometimes it's a challenge just keeping up with everything and staying organized – but fear not, Google Drive is here to help!
With this app, you can easily keep track of who signed-up for camp and track their name, grade, contact info, t-shirt size, rooming preference and more.
Another great feature of Google Drive is that it allows for multiple people (staff, volunteers, etc.) to literally work off the same page instead of e-mailing back and forth or constantly printing updated sheets of information. For any given event, I can access all the info I need from this one app, which makes it super-convenient.
I also use Google Drive to keep up with schedules for Bible study curriculum and our Wednesday night teaching rotation.
4) ASANA (asana.com) — Asana is one of the newer apps our student ministry team has been using and so far, it's two thumbs up!
It's basically a shared to-do list. With our bigger events like Mission Trips, we've found that it has been difficult to keep up with who is doing what between staff and volunteers.
With Asana, you can see the basic description of all your events along with to-do lists for each one organized by the categories you setup. Each task can be assigned to an individual on your team (the free version allows you to have 15 people on your team) along with a due-date, place for notes, etc.
One other cool feature of Asana is the conversations area where your team can communicate back and forth about different ideas and other details (instead of looking back through old e-mails and texts).
5) DROPBOX (dropbox.com) — If you haven't started using Dropbox yet in your ministry, you're going to want to jump on this soon. Dropbox is a cloud-based storage app where you can store and share anything in your ministry from graphics to documents to video files. Right now in our ministry, several people on our team are working on updating a mission trip application that includes trip info, fundraising ideas, application questions and more. Instead of working on this individually and e-mailing changes back and forth, I can make the changes to these documents directly in Dropbox and I know we're all working off the same page with the most current information.
We also use this app to share large files with graphics and videos with other youth pastors for a citywide DNOW event. I can easily send out a sharable link where others can download these files. Dropbox is also great for backing up everything on your computer and being able to access this information from your phone anywhere in the world.
I'm sure there are lots of other great apps out there but these 5 that have really helped us manage the details and streamline our ministry. As a result, we've been freed up to spend more time directly investing in students, leaders and parents. Hope these apps will be helpful for you too!
Jamie Willis
Jamie Willis is Student Pastor at Lakewood Baptist Church in Gainesville, GA and has served in student ministry over 20 years. He is passionate about investing in students, leaders and parents so that the next generation would live for God, love the church, and lead others to Christ. He is married to Joy and they have 3 daughters so he's way outnumbered!