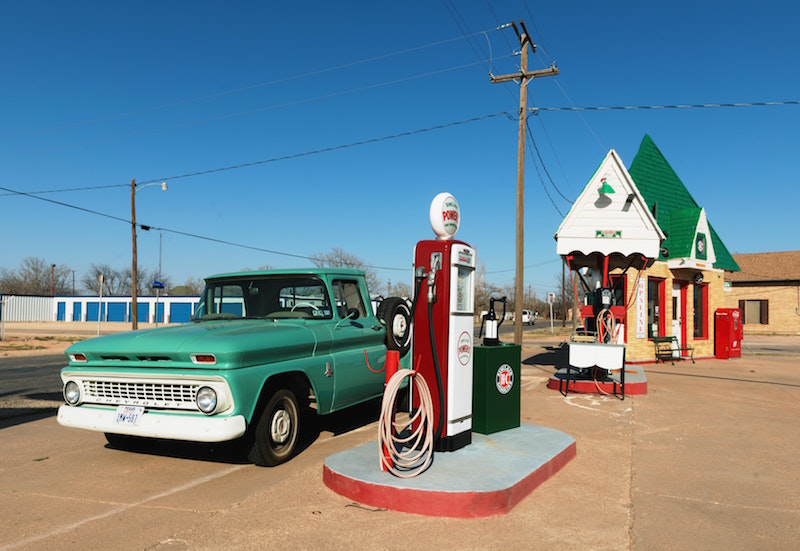 Avoiding Burnout and Staying Fueled for Life and Ministry
You cannot give what you don't have.
Eventually everyone runs dry, and the only way to continue doing ministry well is to keep filling the tank.
Every youth pastor has been told at some point that their own relationship with God needs to be the priority in their lives.  Knowing this was never my problem.  The problem came when it was time to do it.  I knew how to have devotions and pray but eventually the time came where it just wasn't enough.
What was I doing wrong?  The youth ministry I was leading was growing, people were learning to walk with Jesus, but I found myself often feeling overwhelmed, frustrated, and tired.  I remember leaving church late one night, and instead of driving home I started to walk through the suburban downtown area where my church was located. I put on my ear-buds and heard these lyrics:
Winter has come back again
Feels like the season won't end
My faith is tired tonight,
And I won't try to pretend,
I've got it all figured out,
That I don't have any doubts,
I've got a busted heart
I need You now
I broke down in tears.  I had no idea what to do.  Was I even allowed to struggle this way?  I didn't feel as though my church was a safe place to share how I was feeling, so I left.  I uprooted my family and started a new season.  I asked God to do something new in me, and what I learned over the next several years changed me forever.
Deal with the Past
While there may be family hurts or tragedies in your past, I came to the realization that I was carrying hurt from ministry.  I had worked with different pastors over the years that I had expected to invest in me, and did not.  This caused me to shy away from older men who I could have learned from, and gained wisdom and insight on how to deal with challenges in ministry.
In his book Emotionally Healthy Spirituality, Pete Scazzero writes, some of us are so accustomed to walking with such excess weight that we can't imagine living any other way.  He says we need to go back in order to go forward and live free from the destructive sinful patterns of our past.
I had to deal with these things. For me this involved counseling and a lot of corrective thinking.  I had to learn to forgive and truly press forward.  The older we get, the more these things weigh on us if we don't deal with them.
Develop Rhythms
I learned the hard way that rhythms go beyond devotions and prayer.  I joined a spiritual community where I committed to nine retreats over two years. While this was out of my non-denominational comfort zone, over those two years I learned new ways to engage in spiritual rhythms.  Those rhythms started with the rhythms of retreat.  Even now that I have finished with this community, I still get away every quarter to re-evaluate my walk with God, to listen, and to just be.  I also have grown to love my weekly Sabbath. The Sabbath is a gift from God and has become essential to my growth.  I need this weekly time to remove myself from the demands of myself and others.  During this day I take time to look back at how I've lived that week, and then to look forward at what I am asking God to do in the upcoming days.  One more discipline is the prayer of examine.  I try to do this daily, using an app called Abide. This causes me to examine how I have seen God work in and around me in that day.
Rhythms should not be a burden to us, but they should be a life-giving source of strength and joy.  If your rhythms aren't working for you, try new ones.  Two resources that have helped me are Sacred Rhythms and How People Grow.
Dedicate Yourself to Learning
I recall sitting in my pastor's office as a twenty-one year old, telling him that I was going to be a lifelong learner.  I believe this is how we all intend to be, but over time this is not always how it works out.  As God brought me out of my dry period, He rekindled in me the desire to be a learner. The one thing that I do not think we can survive without is learning from others.  I started asking questions of those who did ministry, or those who had followed Jesus for a long time.  I quickly learned they were eager to share what they had learned.  I have developed a few staple questions such as "what has been the most significant thing you have done to keep pursuing Jesus no matter what was happening in your life?" and "what is something that you wish you had done differently in your walk with Jesus?"  These are conversations I find are worth writing down in a notebook.
There are so many valuable resources out there between books, podcasts, and other online content. (Have you seen all the free training, videos and articles we provide at TheSource4YM.com?)  I used to feel guilty when I didn't have time for these things, but now I just try to read or listen when I can, even if takes months to finish something. Between resources and pursuing conversations with leaders, put yourself in a position to keep learning.
The bottom line is that you cannot give what you don't have.  Eventually everyone runs dry, and the only way to continue doing ministry well is to keep filling the tank.  Let's be people who are intentional about relentlessly fueling our relationship with God so we can be effective for the Kingdom of God.
Rob Chagdes
Rob Chagdes is one of the pastors at Prairie Lakes Church in northern Iowa. In the years since he met Jesus as a sixteen year old, Rob has spent his life working to raise up the next generation to love God and invite others into His unending story. He spends most of his free time with his wife Leslie, their three amazing daughters, and their energetic dog Jedi. You can reach Rob at chagdeswrites@gmail.com .