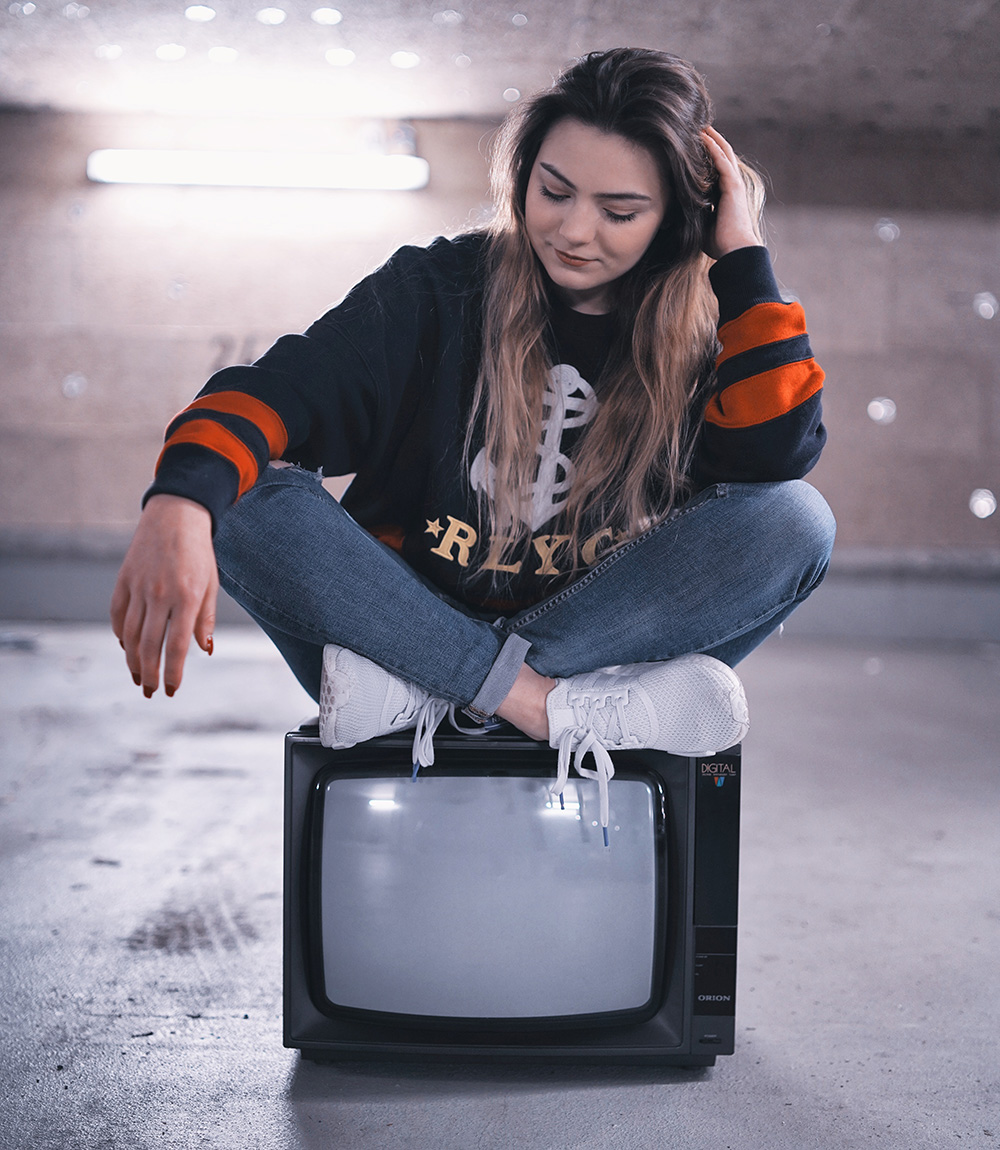 Is it right. . .and what should it look like?
by Jonathan McKee
A song rides the top of the charts and eventually hits most of your kids' playlists. A Netflix series becomes the newest show young people are binging. A new trend- like vaping– emerges at the campus down the street. Should we talk with kids about these issues, or just blindly hope that "our kids" don't know about such things?
I talked with a youth pastor recently who assertively told me, "I don't need to talk about youth culture, I just need to tell them about God's word."
I'm a huge fan of telling kids about God's word.
So is he right?
Relevance
Here's the thing. And I'm just going to say it. Lots, dare I say most, of the kids we work with are not coming to church with a deep desire for God's Word. Sad, but true. And before you pick up your torches, let me assure you, I think we should always be pointing kids to the truth in God's Word.
But that's not always where I'll begin.
I begin with their pain.
It's called relevance. If we aren't in tune with the needs of the kids in our ministry, we are going to be irrelevant. And most young people today won't even bother tuning in to someone irrelevant.
So start with their needs (I think you'll find Jesus did). Their hunger. The stress weighing on their shoulders. The pressure they feel in a relationship. The depression they feel, particularly after devoting a little too much time with that device in their pocket. The temptations they're battling, especially in a world so potent with distractions. The anxiety they are carrying wondering what's next for them, school, the military, a job. . .will they be able to just get by?
These are often the feelings overwhelming kids. These are some of the questions they're asking.
And the Bible has answers.
So how can we start with their world, using their culture to engage them in meaningful dialogue about truth?
Here are three guardrails I find very helpful:
1. Only point to things they're already looking at
Certain elements in our culture are ubiquitous.
SnapChat.
Drake.
Netflix.
Baby Shark.
Porn.
If you mention, "I heard Drake say…" and quote a line of his lyrics, 99% of the kids already heard it because Drake had so many songs in the top 10 last year that he broke the Beatle's record. Every young person with a pulse is aware of Drake. Homeschool kids can't avoid hearing Drake in the grocery store!
Drake is an artist young people are already looking at, and if I can use Drake lyrics to springboard meaningful conversation about Biblical truth, sign me up. I'm simply doing what the Apostle Paul did in Athens (Acts 17) when he talked about "their many idols" and used that (as well as the lyrics of the pagan poets) as a springboard to dialogue with them about the one true God.
If I'm speaking to kids about sexual temptation, I'm not telling kids anything new when I say, "Statistically, most of you bring your phones into the bedroom with you each night, 79% actually. And those that do might sometimes find yourselves looking at entertainment you wouldn't want anyone in here to know about…"
Every kid in the room knows what I'm talking about. I'm talking about a "known" struggle and I didn't give them the "address" of where to look…which leads to my next guardrail…
2. Try not to "dangle" distractions
My friend had a kid in his small group who pulled him aside and admitted his brand-new struggle with porn.
"When did you start looking at it?" my friend asked.
"One night after small group. You mentioned PornHub, and the other kids shared what a temptation PornHub is and what they see on PornHub…I just had to check it out. Now I'm hooked!"
Pop culture references shouldn't "sell" our kids on the pop culture we're referencing.
I've heard some youth leaders dismiss this rule and declare, "Kids know where to look. If they want porn they'll type FREE PORN in their phones." True. But I've got a one-word response to this kind of thinking.
"Flee."
When the Bible talks about sexual temptation, it often uses the word "flee." Literally run away from any sexual sin (II Tim 2:22, I Cor. 6:18…Genesis 39).
Sure, most kids know where porn is, and maybe even where to look. But this doesn't mean we should dangle it in front of them.
I don't care how relevant that new song is, if the music video shows a bunch of half-dressed girls writhing erotically… don't show it.
In the same way I would never stand up at youth group and say:
"Some of you might have discovered the new HBO show, Euphoria, starring Zendaya. I love her, by the way. She's great in literally anything she does. Anyway, Euphoria is a show with tons of nudity, strong sexual content and even glimpses of porn. I know many of you know how to sign up for HBO free on your parents Amazon Prime account, watch shows like Euphoria or Game of Thrones, then delete the browsing history afterwards—and you shouldn't do that. But interesting enough, in one of the shows, Zendaya's character Rue makes an intriguing claim I'd like to analyze…"
First, not everyone in your group has seen Euphoria. Probably less than half have. It's a little more difficult to access than some of the distracting stuff on Netflix (and 76% of American homes now have Netflix, which is more than those who pay for TV).
Second, I just gave every kid in the room play-by-play instructions of how to watch this show under the radar. Why don't I just bring up a screen and show them exactly where to click?
Even if Zendaya's character said something extremely profound and worth discussing, it's not worth dangling the temptation before our kids' eyes (especially if you're familiar with Matthew 18:6)
Besides, sometimes we need to remember our focus…
3. Always make sure the focus is showing them the truth
In my book, If I Had a Parenting Do Over, I confessed that at times as a parent I think I was more focused on exposing the lies than exposing the truth. We need to teach our kids truth.
What good is our detailed 45-minute analysis of the Cardi B song when we wrap it up with 2 minutes of scripture?
Martin Luther King Jr. said:
Darkness cannot drive out darkness; only light can do that.
I'll give the same advice I give to parents. Get rooted in scripture.
Key word: rooted.
I can't help but think of that tree in Psalm 1 planted by the river. When everything else was dry and dead it grew green and strong. The more we teach our kids truth, the better they'll be equipped to recognize and even battle the lies.
Does this mean never use pop culture references?
Not at all.
Sometimes this is just a delicate journey. We want to use relevant examples that springboard discussion about Biblical truth, but we don't want to dangle temptations before their eyes. That's why it's important to consider these three guardrails and be prayerful about these decisions.
When in doubt. . .leave it out. But most of all, keep rooted in truth.
Is your approach rooted in truth?
We will not hide these truths from our children;
we will tell the next generation
about the glorious deeds of the Lord,
about his power and his mighty wonders.
(Psalms 78:4, NLT)
FOR REGULAR UPDATES ABOUT THE EVER-CHANGING WORLD OF YOUTH CULTURE AND MEDIA, SUBSCRIBE TO OUR FREE "YOUTH CULTURE WINDOW" ARTICLES