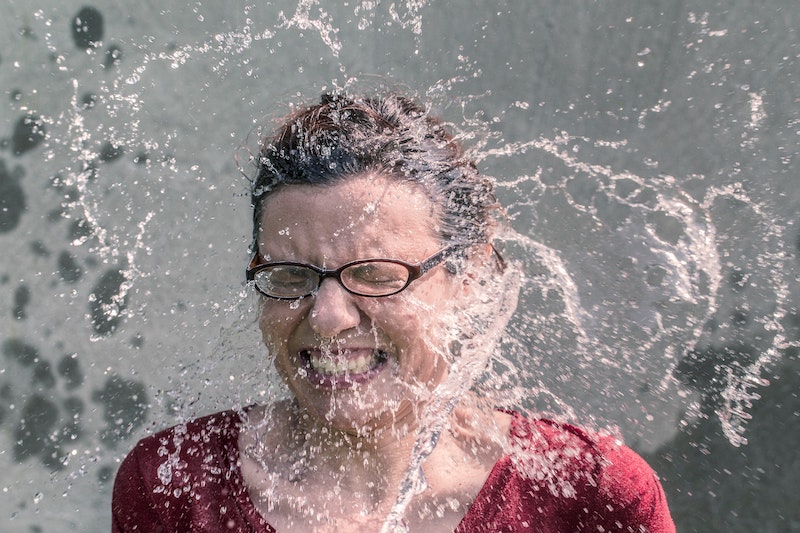 This game is played just like Duck Duck Goose, but slightly messier. Here's what you do.
Get everyone in a circle and have one person walking around the outside of the circle. Instead of tapping someone on the head and saying "duck," he walks around the outside of the circle POURING some sort of liquid on the person's head and saying "drip." When he gets to the person of his choosing, he just dumps the entire container on him/her and says, "drop." At that point, the person who just got "dropped" on gets up and chases the "dropper."
Everybody in this game will get sloppy, even if they never get picked to run around the circle. Warn them ahead of time.
Some really good items to use for this include:
Milk
Tomato sauce
Water
Ketchup/Mayo/Mustard
Idea by Kurt