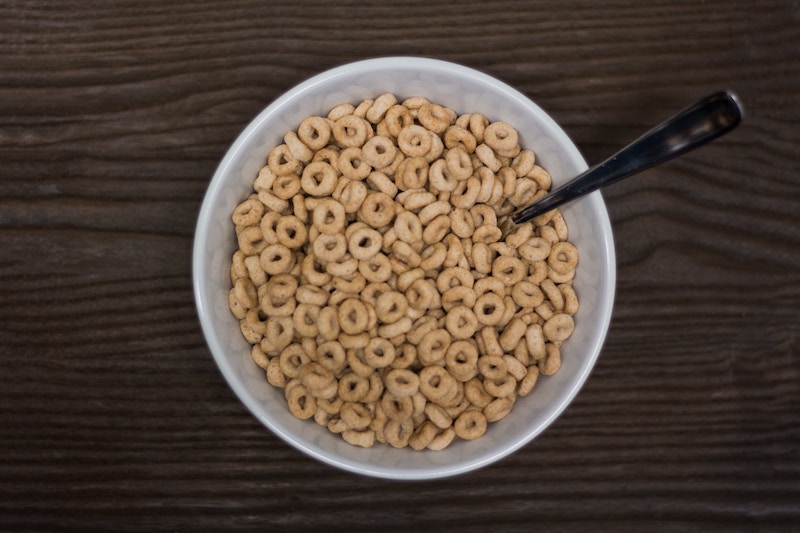 Items Needed: Cheerios (or generic substitute), soft butter or margarine, face cleanser, hand towels, card table
Directions:
Choose one volunteer from each grade.
Spread Cheerios all over a table.
One volunteer covers their own face with butter and has ten seconds to stick Cheerios to face, without hands. Repeat with the other three volunteers. Have another leader start counting the Cheerios stuck to face.
Take digital pics and show on screen afterward!
See also Attack of the Fish (Click Here), Whiteheads (Click Here), and Cheeto Face (Click Here).