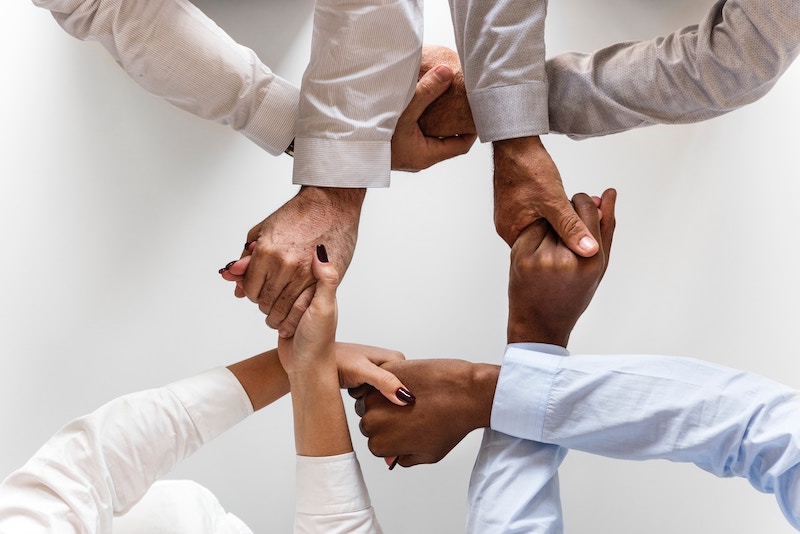 Usually played outdoors or in a big room, but could be played in a smaller facility with smaller groups.
Imagine everyone in a circle holding hands, pulling and tugging, but not letting go . . . trying to get someone else to bump into the can-can. The result looks like an amoeba trying to force one part of it's body to go somewhere it doesn't want to go!
Here's how it's done: You don't want your circle to start bigger than about 25 people, so if you have a large group, have several circles going at once. All you need is a trash can. The taller the can, the better. Also, plastic ones are better than metal ones, and it's always better to find a trash can that hasn't had anything put in it (a clean one).
The participants get into a circle around the trash can and hold hands. If a player touches the trash can in any way, they are out. Also, if players break their grip on one another, they are both out. Play pauses after an elimination, giving a much-needed time for players to re-firm their hand-holds.
This game is tiring, and is an excellent way to tucker out ADHD jr. highers. Play until one person remains. If an elimination seems slow in coming, adding another trash can to the mix speeds up the game.
This game is a huge hit, and you can usually get good video footage as students who are pulled into the can will tend to jump or try to dodge it, while not letting go of the others' hands.
Added by James Conley
If you don't have a gargbage can, you can use pretty much anything else that stands on its own and wouldn't damage a student who slams into/through it.