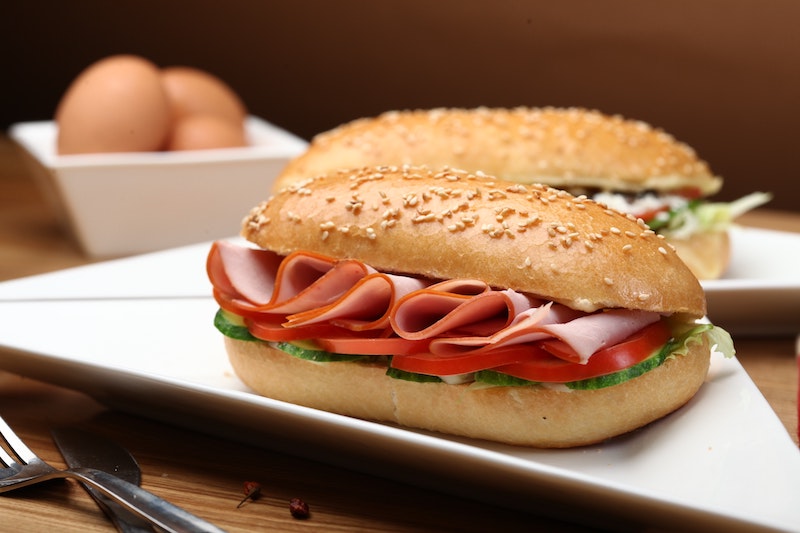 Pick 2 or 3 groups of 2 students each (4-6 kids total). Have them come up front and pair off. Hand each team a piece of bologna and make the partners stand 8 feet apart.
The first person tosses the bologna to his/her teammate. They must catch it, take a bite from it, and then toss it back to their teammate AFTER TAKING ONE STEP BACKWARD. (This way, the game continues to get harder.)
If a person on the team drops the bologna, they have to pick it up, wipe it off, and continue. The first team to eat all of their bologna wins.