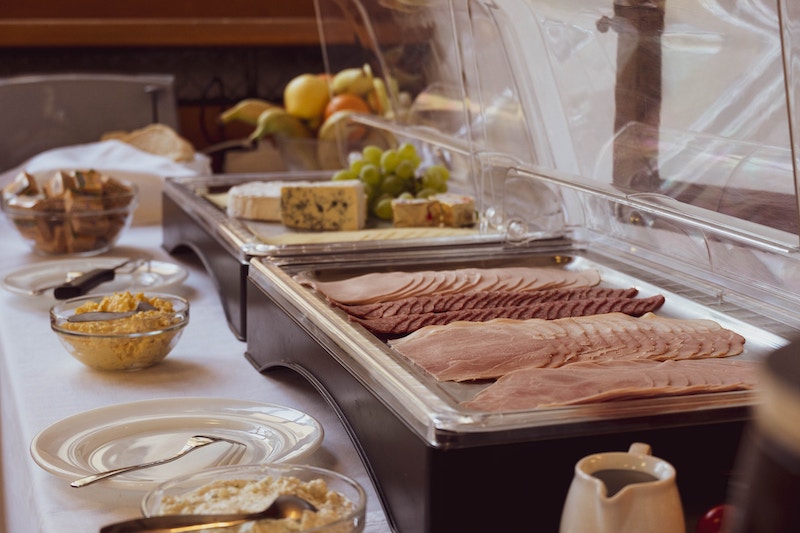 Remember cutting out "snowflakes" from folded paper in kindergarten? Well this challenge takes on that same idea only using a piece of bologna instead of paper and using only your teeth instead of scissors!
During the holiday season, we introduced this challenge to our midweek crowd. We invite 4 "artists" to come up front. We are a smaller group (15-20 teens weekly) so everyone can see what's going on pretty well.
Each artist is given a piece of bologna. I suggest using a "thick" piece of bologna. (if you personally know a butcher, my dad owns a meat market, have them cut the pieces of bologna thicker for you – it keeps the finally design held together better!)
Each artist has 1 minute to create a snowflake design out of their piece of bologna.
After the time limit is up, the crowd votes on the best "bologna snowflake". It's really funny to see the faces of those who are biting off pieces of bologna…some like it and eat it and some gag and well you know what happens…
It's a lot of fun to watch and the kids want to do it every winter holiday season. And, heh, you'd be surprised what kind of artists you have in your crowd!
Added by Kim McNamar