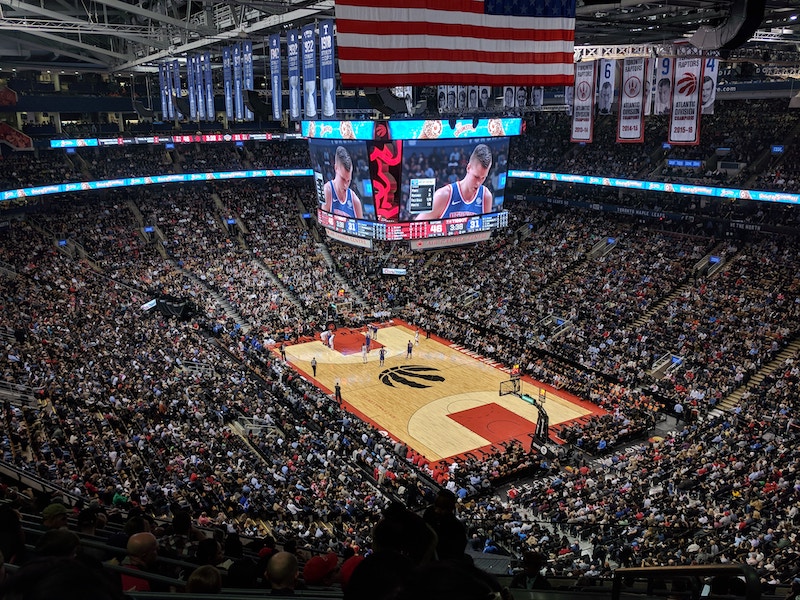 Great to play on a full-size basketball court outside or in a church with a gym (multi-purpose facility) which has two baskets.
Divide the group into a number of teams that is one more than the number of baskets you have. The extra team gets a basketball. Each of the other teams is assigned a basket to defend. When the game starts, following basic basketball rules, the team with the ball attacks one of the defended baskets. If the attacking team scores a basket they take the ball with them and attack the next basket located counterclockwise in the gym. If the defending team gains possession of the ball before the attacking team scores, the defending team becomes the attacking team and moves to the next defended basket. The team that just lost the ball stays at that basket and defends it from the next attack.
Repeat this pattern until time expires. For extra mayhem, pick teams so there are initially two extra teams so that there are always two baskets being attacked. Be sure your good basketball players are spread among the teams.
Added by Gary Slater
Also, see Basketball GIGANTE (Click Here).