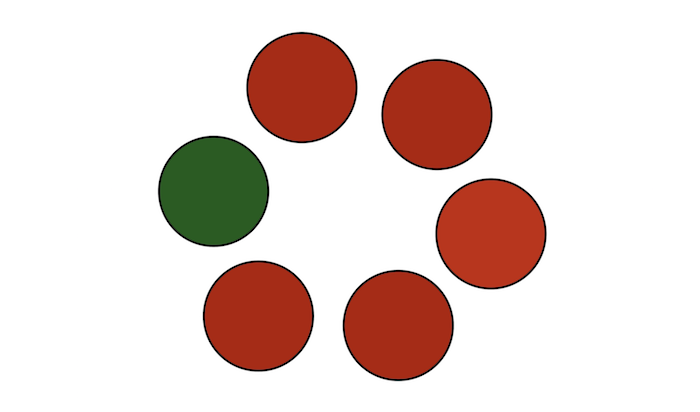 The Impact of a Small Group Leader
Jonathan McKee
I met with a friend today who was ecstatic. "My teenage son is finally excited about church!"
My friend is a pastor with three kids, his oldest a 15-year-old boy.
"He doesn't get excited about much other than basketball, Fortnite and girls." He shared with me candidly.  "The church youth group doesn't really have any of those—from his perspective, anyway—so he's always been pretty reluctant to go."
My friend leaned forward in his chair. "But this year he got a new small group leader… and everything changed!"
It's amazing to see the difference one caring adult can make. And as much as I train youth leaders in the effectiveness of connecting with kids one-on-one, or the impact a small group leader can make, it's always fun to see it happen in real-world application today.
In a perfect world my friend's son "Jake" would want to go to church to grow in his faith, right? Sadly, most kids aren't necessary seeking discipleship. But most are seeking someone who cares.(Sadly… sometimes they are looking for this person in the wrong places.)
What if we provided positive role models who actually noticed and listened to young people today?
Enter Jake's small group leader, stage left.
Jake's leader wasn't anything like his kids. In fact, he was pretty nerdy. But true nerds are smart– this guy was. That's why in week one of his small group time he announced, "Next week we meet at my house for our fantasy football draft!"
Next week all five boys and their small group drafted their players and set up a text group where they immediately began bantering. It's now Jake's favorite group of "bros" to text, small group leader included. And they get to hang out face-to-face every Wednesday.
"He used to loathe Wednesday nights," my friend explained. "Now he can't wait for his small group!"
This small group leader found the best of both worlds. He uses phones as a fun communication tool midweek, but the real connection happens Wednesday nights when they get in the same room.
Jake and his friend now get deep on Wednesday night talking about real life. And Jakes' small group leader gets the opportunity to have real faith conversations with all five of them.
I was so relieved to hear my friend describe this. Just last week I visited a youth ministry with some well intentioned leaders who were just "running program." No engaging with kids, no conversations… in fact the game lasted so long they didn't split into small groups at all. Kids came in, played, then left.
Youth ministry can be so much more! Especially when a caring adult connects with kids.
We don't need a room filled with mere chaperones. We need caring leaders who seek connection.
Have you and your team discovered settings where kids want to connect?
How can you engage kids in faith conversations?