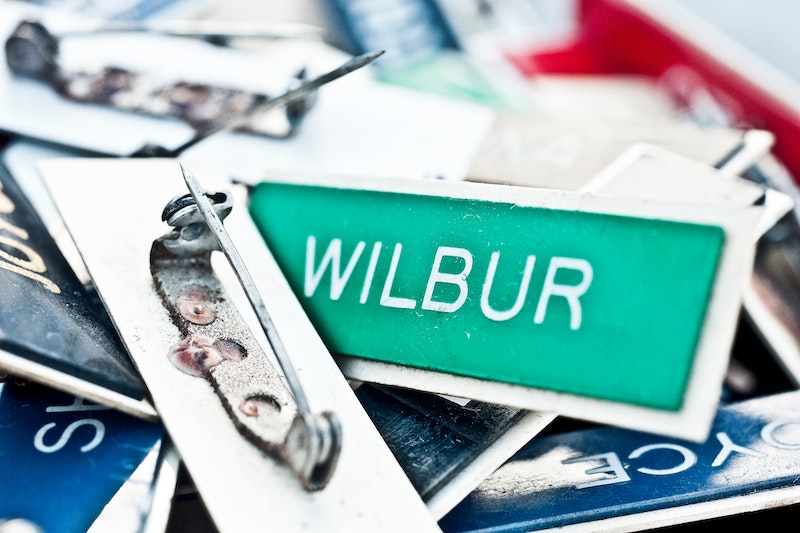 Preparation: Nametags and Sharpies
Give each student a name tag and have them write their first and last name in large bold letters on the nametag. After everyone is done, collect all the name tags.
Make sure the student does not see the name and stick a nametag on each person's forehead. Instruct the students NOT to speak about who's name is on each other's forehead.
On "go" students will pair up with someone and play one round of rock, paper, scissors. The winner gets to ask one "yes or no" question about the physical appearance of their person, such as:
"Is it a boy?"
"Are they wearing jeans?"
"Do they have blonde hair?"
"Is he/she  wearing a hat?"
When their question is answered, the players will split up and look for new partners in order to repeat the process.
After a predetermined amount of time, end the game and have everyone make a circle. This makes it more fun to see who is who. This gives players a chance to tabulate their clues into an educated guess. Go around and give each person a chance to guess who they are.
NOTE: Remind the students to be careful not to "give it away" as they look around the room to find the person as they answer their partner's question.
Submitted by Neal