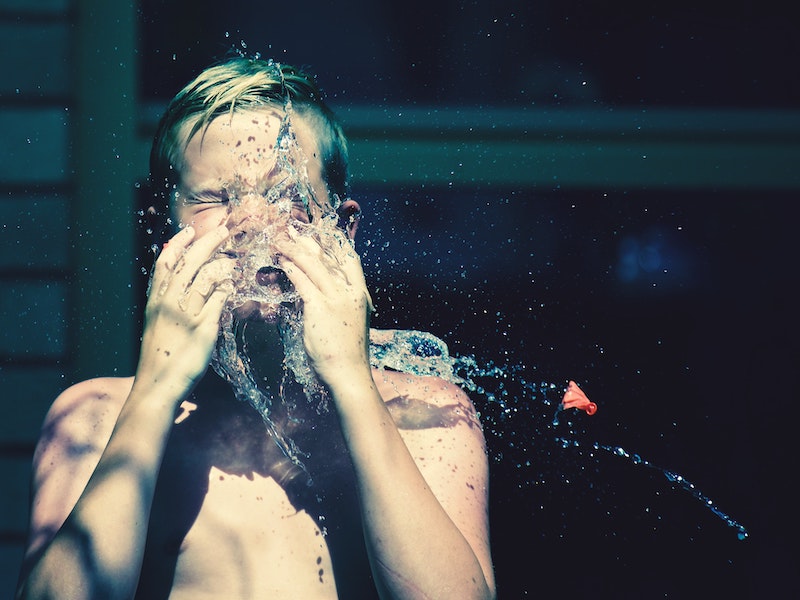 You need a water balloon launcher for this game. Two are better but teams can share.
Divide your group into two teams. Each team needs to designate 3 people to launch their balloons. The rest of the team goes 20-70 yds. away holding on to a large bed sheet. Members of the team around the sheet must have both hands on the sheet at all times after the balloon is launched and until it hits the ground or sheet. The team that catches the most launched water balloons wins.
Added by Rob Thompson
Also, see Water Balloon Towel Catch on Outdoor page.