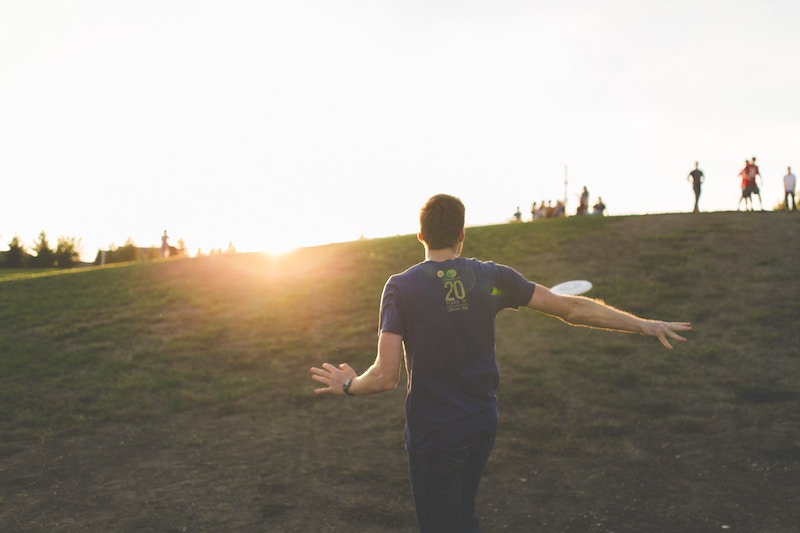 Divide into two teams, each trying to get to the opposite end zone. One team kicks off (throws actually) and the other team receives.
When a player catches the Frisbee they can take only 3 steps then they must throw it. Teams work their way down the field, passing to each other until a team scores. If the team hits the ground it's the other team's ball (Frisbee actually). If a defensive player knocks the Frisbee to the ground, possession switches as well. Defensive players must give any person already holding a Frisbee at least 3 feet clearance.
See Ultimate Octopus & Ultimate Wet Soccer, also on Outdoor page and Nuclear Ultimate Football on the EVENTS page.