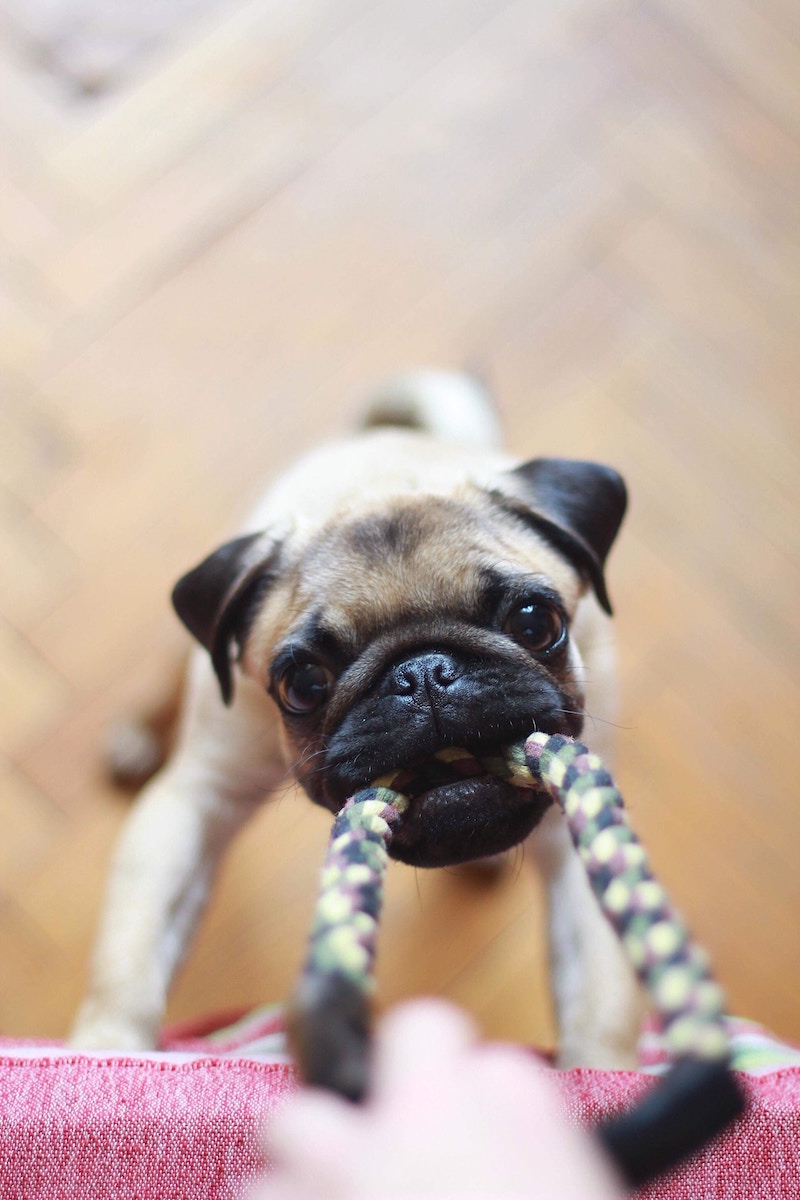 Get 5 small to medium sized inner tubes. One of them serves as the middle ring. Tie 4 ropes (ropes should be 8 to 10 ft. in length) to this middle tube (you have to have your tubes tied for this game!) Tie the other ends of the ropes to the other 4 tubes – one rope to each tube. Next, you will need 4 cones and 4 tennis balls.
Lay out the inner tube contraption, putting the center ring at the center (duh…) and the other 4 stretched out to the noon, 3, 6 and 9 o'clock positions. Then place the cones with the tennis balls on top about 10 feet out from the inner tubes. People then get in the inner tubes and on "Go!", they attempt to become the 1st person to get the tennis ball off their respective cones (thus a four way tug-o-war). Since they are essentially pulling against 3 other people, from different directions, it's not always the biggest/strongest that wins.
Safety Caution: Don't do this game on cement/asphalt – someone always slips or falls down and then gets drug across the ground by the other players.
For a total tube fest, see TubeMania on the Outdoor page.