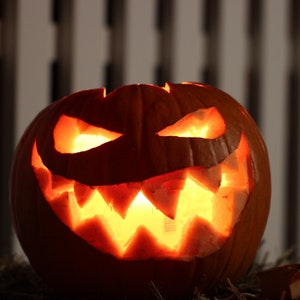 Each year, we begin by asking our church members to donate bags of individually wrapped candies around the beginning of October. At a meeting before Halloween, we divide the candy into goodie bags and print a Scripture passage on them. Then on Halloween night, we meet at the church in our costumes (nothing too scary) and proceed to a local hospital to pass out candy to the kids (and adults) who spend Halloween in the hospital. As we leave each child's or adult's room, we offer to pray for them.
We started out just visiting the kids, but quickly realized that while the adults may or may not want candy, it puts big smiles on their faces to see all the costumes and to receive prayer. We usually follow up our hospital visits with a lock-in event full of games, fun, and praise so that we can share our stories about the evening.
NOTE: Make sure you get the hospital's permission before attempting this just so they know and are OK with the idea.
Idea by Tracy B.