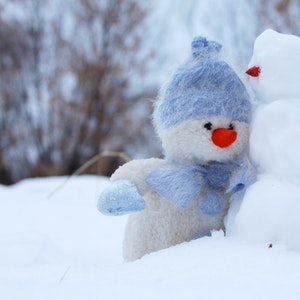 Here's a ready-made WINTER RETREAT … to go!
WINTER RETREAT
This snow retreat has a three fold purpose:
Have a great time so students want to be involved in the group more.
Staff build relationships with students, earning their trust and exemplifying Christ-like faith by their actions.
Present what a relationship with Christ is all about.
As many of you can tell- this retreat is geared toward the OUTREACH kid.Ê You could easily address this retreat to the DISCIPLESHIP or GROWTH crowd by adjusting the retreat's third purpose.ÊThe first two should remain.
DETAILS
This retreat is just a weekend retreat, Friday afternoon through Sunday, utilizing skiing, snowboarding and playing in the snow as a major activity.Ê You will have to adjust times and activities accordingly based on your resources, weather, facility, transportation and schedule.
This retreat doesn't require a speaker. Speakers are great to bring in if you can work them into your budget. This retreat, however, uses group discussion or small group discussion, using your staff as the discussion coordinators and communicators of your message.
Hopefully this sample agenda will get your creative juices flowing as well as provide you with an idea of one way to program such a retreat.
AGENDA
FRIDAY
4:00 PM
Kids arrive at K-mart (or your church) parking lot and pack stuff in vehicles
4:15 PM
Gather up – GO OVER SEND-HOME RULES and go
*Ê It's always good to go over the SEND HOME RULES before you go- so they know you're serious about discipline.Ê You don't have to be a Nazi, just lay out the expectations, then go immediately back to having fun with them relationally.
SEND HOME RULES
No alcohol, drugs or weapons of any kind.
No crossing of the guy girl boundaries set up at the facility.
NoÊ stealing
No disrespecting/disobeying of any staff.ÊThey are responsible for you this weekend.
RULE TIPS:
When I go over the rules, I don't go over them like a ticked off 18th century school teacher.Ê I lay them out with the attitude like, "I know we aren't going to have a problem with any of these but …"Ê
One rule I also usually remind them of… (It's just not a "send home" rule) … is RESPECT. Every week the kids in our program know that we have just one rule: RESPECT. Respect each other, respect the facility, and respect my staff. That rule covers pranks, etc.
I constantly emphasize that it's "going to be a great weekend and I know we won't have any problems.Ê We just need to let you know that we won't put up with any of these …"
5:00 PM
Stop at fast food on the way to eat
7:00 PM
Arrive at cabin – announce 15 minutes until first meeting, quickly unpack and find sleeping areas
* Announce and hold the first meeting right away.Ê That way kids don't get involved in elaborate snow fort building, showers, games, etc. when you want to start your program.
Pre-program announcements:
Go over Sleeping Arrangements and boundaries eg. Guys Upstairs & Girls Downstairs. Don't cross street, don't go past creek, etc.
Remind them about the send home rules quickly (last time you need to mention them- don't need to explain again- just list out 1,2,3, and 4 as a reminder- then say "enough said, now to have some fun!")
Go over agenda and expectations for the weekend- let them know what to expect.ÊFor example:

"This weekend we're going to have a lot of fun.ÊWe are going to have a lot of free time just playing in the snow and hanging out with each other in the cabin, and we're going to have some great planned activities as well."
"Meals will always be right in here at … "
"We have three (say the name of your program) "Campus Life" meetings this weekend One tonight, one Saturday PM, and one Sunday AM.Ê All of us will be at those, unless excused by the nurse because you are bleeding profusely from the head."
FRIDAY NIGHT PROGRAM
Choose a few games from Jonathan's game list:
https://thesource4ym.com/games
TEMPORARY VS. ETERNAL discussion:
https://thesource4ym.com/outreach/topic.aspx?id=47
Free Time – I always allow kids to go beyond the boundaries IF they are with a staff person.ÊThat way they are always asking a staff person to go with them to here or there.
10:00 PM
Nacho's and short movie in one part of the cabin, games and food in the other – everybody in the cabin
12:00 PM
LIGHTS OUT
SATURDAY
8:30 – 9:00 AM
Breakfast
Make your own lunches to bring
9:30 AM
Leave for snow hill
Half the group plays in snow- half of the group skis
3:00 PM
Snow Football Game
5:30 PM
Dinner
SATURDAY NIGHT PROGRAM
Choose a few games from Jonathan's game list:
https://thesource4ym.com/games/
LIFE'S FOUNDATION – "What Are You Building Your Life On" Discussion:
https://thesource4ym.com/outreach/topic.aspx?id=247
Free Time – can be outside the cabin if with staff
10:00 PM
Night walk, hay ride, walk under the stars, camp fire, whatever resource you have!
SUNDAY
9:00 to 9:30 PM
Breakfast
SUNDAY AM PROGRAM
Choose a few games from Jonathan's game list:
https://thesource4ym.com/games
EXTREME FORGIVENESS Discussion:
https://thesource4ym.com/outreach/topic.aspx?id=221
Give an invitation for students to begin a relationship with God:
Jesus didn't condemn her. He basically said, "I don't care where you've been, but I care where you are going."Ê Jesus is saying the same thing to us.Ê "I don't care where you've been- but I care where you're going."Ê How we walked in the door tonight doesn't matter- how we leave tonight does."
10:30 PM
Pack and clean up.
LEAVE FOR HOME!!!
Stop for lunch on your way home.