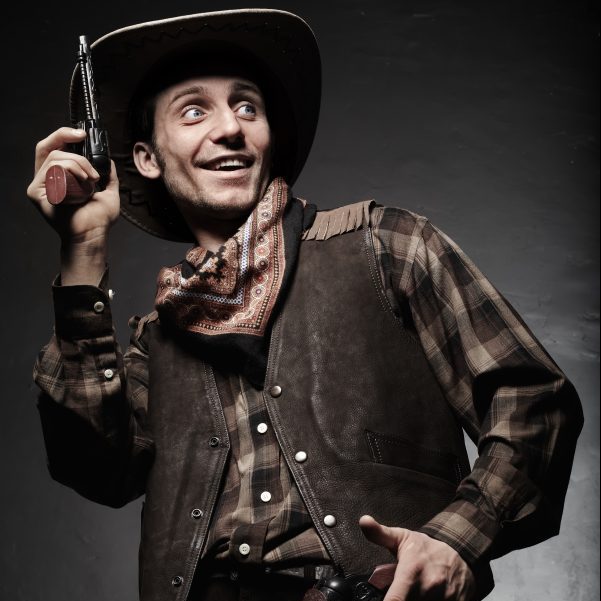 For this game, you need one person to volunteer to be the "judge". Make sure that this person knows that they will not be playing, but they serve as a referee for the game. Once you have a judge, have the rest of the group stand in a circle facing outward. The judge will walk around the outside of the circle, and randomly pick a person. When the judge points at that person and says "draw", the players to the left and right of the person who was picked will have a shootout. At that moment the two people on either side of him/her make their hand into a "gun" and say, "BANG!". Whoever says "bang" first continues to stand while the person who said it last "dies" and sits down. If it is hard to tell who said "bang" first, the judge has final say. The game continues until there are only two people left.
When there are two players left, they will stand back-to-back. When the judge says "go", the two players walk forward 10 paces. At any time while they are walking the judge can yell "DRAW!". When the players hear "DRAW", they must turn around and "shoot" the other person. The winner then becomes the new judge.
NOTE: There are plenty of times where the two "shooters" will be really close. The judge gets the ultimate say and decides who shot first. If it is really to close to call, have them do a duel as the final two players do.
Idea by Shelbie