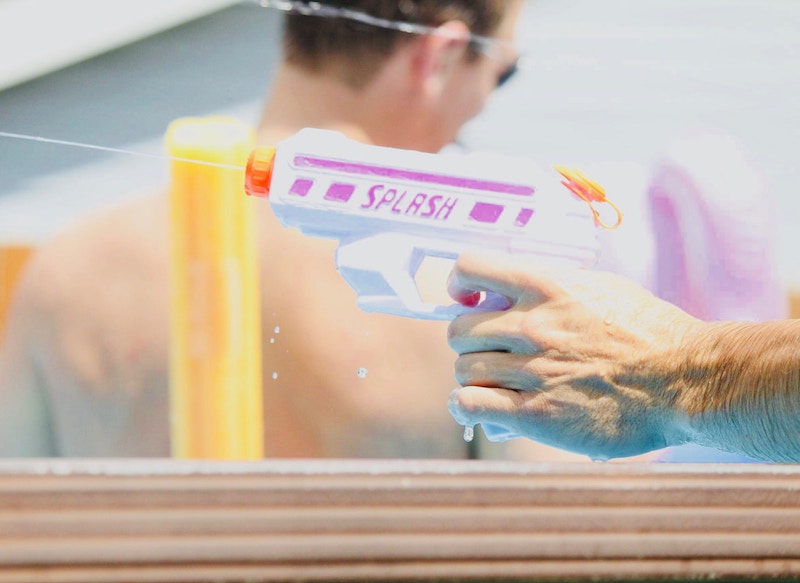 The object of the game is to be the first team to fill a small pitcher/cup up with water (too big of a container makes the game drag too long). Water must be squirted into a volunteer's mouth using super soakers and squirt guns, then spit into the pitcher. Have the squirters stand about 12 feet away from spitter (this person gets really soaked – fun to watch).
You can vary this game using different numbers of soakers and spitters, e.g., 3 teams with 3 squirters & 1 spitter per team.
Added by Pastor Dan
See Super Soaker vs. the Sphere, also on Upfront page.