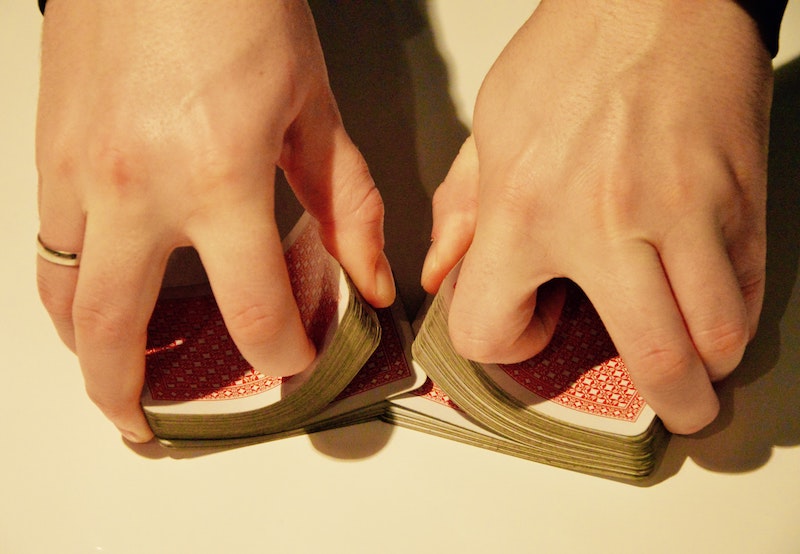 Hand everyone a playing card as they come in. During the mixer call out different combinations that they have to form a group with. Example: four of a kind, a flush, two pairs, etc.
Option: Once they get in their group, have them answer a pre-planned ice-breaker question. It could be something fun and related or unrelated to the discussion that night.
Submitted by Young Life
Also, see TP Tell All (Click Here).