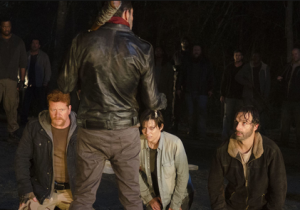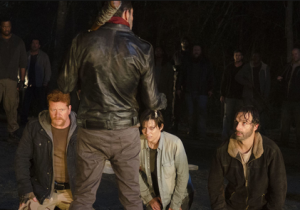 Well… it's summertime and The Walking Dead is waaaaaaaaaaay too far off to even begin anticipating Season 7. The only interesting news is when AMC threatens to sue someone for making a prediction about Negan's kill (yeah… seriously!)
So what do we do in the meantime?
How about rewatching EVERY SINGLE episode of Episodes 1-6 (Heck… Netflix has them all) and use our discussions to create dialogue about what you saw! After all, now that we went back and finished Season 3, we have a discussion written for literally EVERY single episode ever aired. Discussion questions, scripture… everything!
How's that for a free curriculum!
Now… if we could only figure out who Negan took out…
Hmmmmmmm…