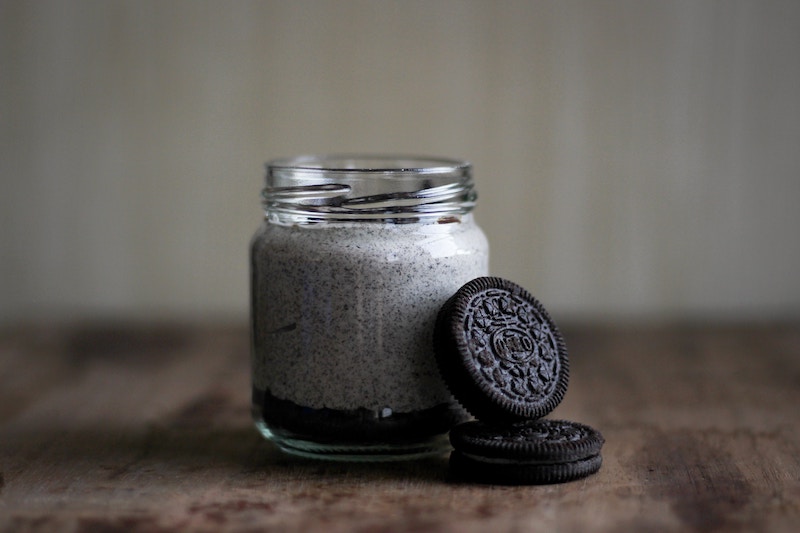 This game works best if played as an up-front game.
Have several teams of two students each line up in front of a table facing the crowd. Make sure your audience can see them! You will need plenty of Oreos and as many glasses of milk as you have teams. Each team of two has one person seated at the table and one person blindfolded behind them. The teammate seated must eat the Oreos but cannot use his hands. The teammate who is blindfolded behind him must dunk the Oreos and feed them to his seated teammate.
Choose a certain number of Oreos that must be eaten to win or select a time limit. It makes for a lot of fun when the Oreos are all over the players' faces instead of in their mouths.