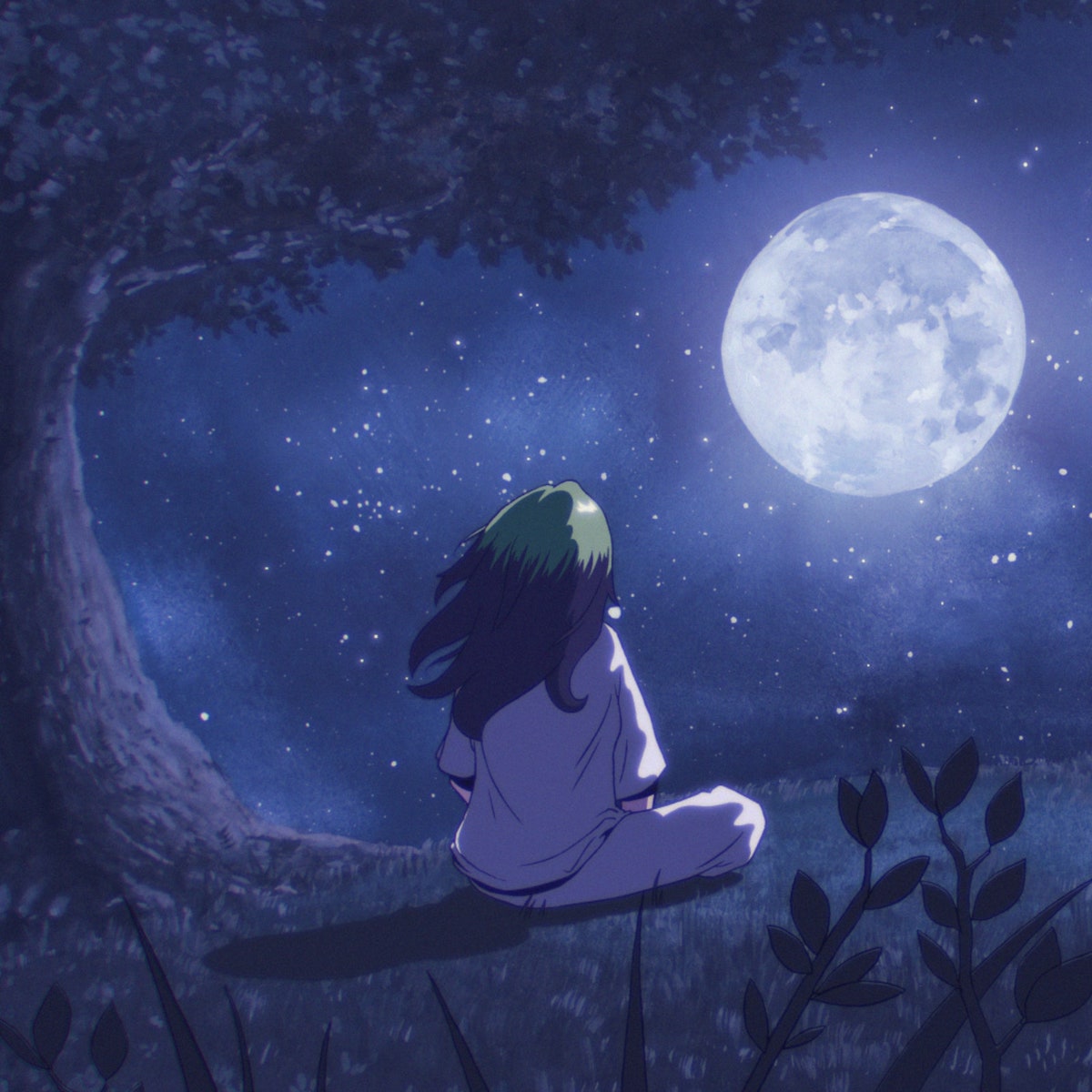 My Future – Billie Eilish
Main Point:  Our futures often don't unfold as we expect, yet we can find hope in an eternal God that never changes.
About the Artist – Billie Eilish
Los Angeles native Billie Eilish Pirate Baird O'Connell was born in 2001. She grew up in a household of actors and musicians and was home-schooled along with her brother Finneas O'Connell. At the age of eight, she joined the Los Angeles Children's Choir, developing the soulful vocals that would later appear on her early singles.
Billie broke into the scene with "Ocean Eyes," which surpassed 14 million online streams and peaked at 84 on the Billboard Hot 100. Eilish then landed another track, "Bored," on the popular Netflix series 13 Reasons Why.
Her debut album When We All Fall Asleep, Where Do We Go dropped in March 2019, leading to her first solo tour and a meteoric rise to fame. Eilish also became the youngest artist to be nominated in the four major Grammy categories (Record and Song of the Year for "Bad Guy," Album of the Year, and Best New Artist). At the award ceremony in 2020, she made history by sweeping those main fields, becoming the second person, and first since 1981, to pull off such a feat.
Song Lyrics – My Future
I can't seem to focus
And you don't seem to notice I'm not here
I'm just a mirror
You check your complexion
To find your reflection's all alone
I had to go
Can't you hear me?
I'm not comin' home
Do you understand?
I've changed my plans
'Cause I, I'm in love
With my future
Can't wait to meet her
And I (I), I'm in love
But not with anybody else
Just wanna get to know myself
I know supposedly I'm lonely now (Lonely now)
Know I'm supposed to be unhappy
Without someone (Someone)
But aren't I someone? (Aren't I someone? Yeah)
I'd (I'd) like to be your answer (Be your answer)
'Cause you're so handsome (You're so handsome)
But I know better
Than to drive you home
'Cause you'd invite me in
And I'd be yours again
But I (I), I'm in love (Love, love, love, love)
With my future
And you don't know her (Ooh)
And I, I'm in love (Love, love)
But not with anybody here
I'll see you in a couple years
Introducing the Song – You Say This: Released in the summer of 2020, My Future is described as Eilish contemplating her past and the effects it had on her outlook on life and the future, discussing how she is ready to put the past behind. The song is an up-tempo ballad with a creative animated video to go with it. Eilish spoke about the song in light of the COVID-19 pandemic that was sweeping the world during its release , When we wrote this song, it was exactly where my head was at – hopeful, excited and a craaaazy amount of self-reflection and self-growth. But recently it has also taken on a lot of new meaning in the context of what's happening in the world now…the future feels uncertain and crazy right now.
The Music Video:  The music video can be viewed for free at https://www.youtube.com/watch?v=Dm9Zf1WYQ_A 
Hand out Lyrics and Play Song. 
Transition Statement – You Say This:  In this song, Billie Eilish sings about her future, declaring that she's in love with her future, but for now she has everything she needs in herself. She says about the song, "I think we need to be ready to put the work in, and if we do that, we should be hopeful and excited for our future." Her perspective says that if we put the work into ourselves, we can be hopeful and excited for what's ahead. Let's take some time to look at what she is saying and also look to the Bible and see what it has to say in light of our perspective with our futures.
Divide into Small Groups:
Let's go ahead and split up into our discussion groups, and then afterward we'll come back together for a final word.
CLICK HERE for a quick training article on how to maximize your small groups using our small group format – a great resource to equip your small group leaders.
Discussion Questions:
AROUND THE CIRCLE: What comes to mind when you think of your future?
ASK A FEW: What do you think the song means when it says, You check your complexion to find your reflection's all alone?
ASK A FEW: What do you think Billie means when she sings, I'm in love but not with anybody else, just wanna get to know myself?
ASK A FEW: What are the things that you think make Billie Eilish hopeful about her future?
ASK A FEW: In this song, in what ways do you see her declaring that she's happy with herself, and that's enough for her?
ASK A FEW: What are some things in your life that have not unfolded the way you expected?
ASK A FEW: Do you think your future will unfold in a way you don't expect? Explain why you think the way you do.
ASK A FEW: Eilish said in an interview that the future looks so uncertain right now. Explain what you think she means, and then talk about whether or not the future ever truly is certain.
Read the Following Passage:

2 Corinthians 4:17-18
For our light and momentary troubles are achieving for us an eternal glory that far outweighs them all. So we fix our eyes not on what is seen, but on what is unseen, since what is seen is temporary, but what is unseen is eternal.
ASK A FEW: Read 2 Corinthians 4:7-18. What are some things you notice about these verses?
ASK A FEW: Looking at verse 17, what are some light and momentary troubles people face in today's world? What does the Bible say about these troubles?
ASK A FEW: Looking now at verse 18, what does it means to fix our eyes on what is unseen?
ASK A FEW: What are some seen but temporary things we can focus on in this world?
ASK A FEW: What do you think it means to fix our eyes on what is eternal? Give some examples of ways we can do that.
ASK A FEW: What are some reasons we might struggle to find hope in ourselves, even when we are experiencing self-examination and self-growth in the best ways possible?
ASK A FEW: What might you say to Billie Eilish if she asked you how we can find hope in the future no matter our circumstances?
Wrap Up – You Say This: During our time we looked at Billie Eilish's optimism toward her future. Of course, given her fame and success, it seems her positive perspective toward what's ahead isn't a big leap of faith. However, as 2020 has proven, we truly never really have control over what's ahead. She has gone through hardship and come through with an inward focus, believing that by working on herself – she can find hope. Moving forward, there will continue to be things in her life, as in our own, that will not work out as expected. When our eyes are on the things in this world – the things the Bible calls temporary – we set ourselves up to be a victim of our circumstances. When things are good, we do well, and when things are not so good, we struggle. We were made for so much more! 
Take a moment and talk to God about the temporary things in this world that you sometimes put your hope in. Maybe it's in a person, a position, or a set of circumstances. Maybe your hope is in yourself. Ask God to show you the things you are putting your hope in and ask Him to help you turn your eyes toward Him. Ask Him to bring you into the "more" that he wants for you in this life. 
(Pause and give them a quiet moment to mediate and pray silently.) 
The things we encounter in this world will not last. They are temporary, yet they help us recognize our own need to set our eyes on Jesus. Only He is unchanging, only He lasts forever, and only He can be counted on in all circumstances. Take a moment and tell God how awesome He is and acknowledge your own desire to put your hope in Him. 
(Pause and give them a few moments to pray silently.)
When we feel alone, when we feel worn down, when we find ourselves in the disappointments we will face in this life – we can turn our eyes to Jesus. He is always good, and always gives hope of better days ahead. When our hearts are turned toward Him, we can be confident that even when our futures don't unfold as we expect, we can find hope in an eternal God who never changes. 
CLOSE IN PRAYER 
Rob Chagdes
Rob Chagdes is one of the pastors at Prairie Lakes Church in northern Iowa. In the years since he met Jesus as a sixteen year old, Rob has spent his life working to raise up the next generation to love God and invite others into His unending story. He spends most of his free time with his wife Leslie, their three amazing daughters, and their energetic dog Jedi. You can reach Rob at chagdeswrites@gmail.com .