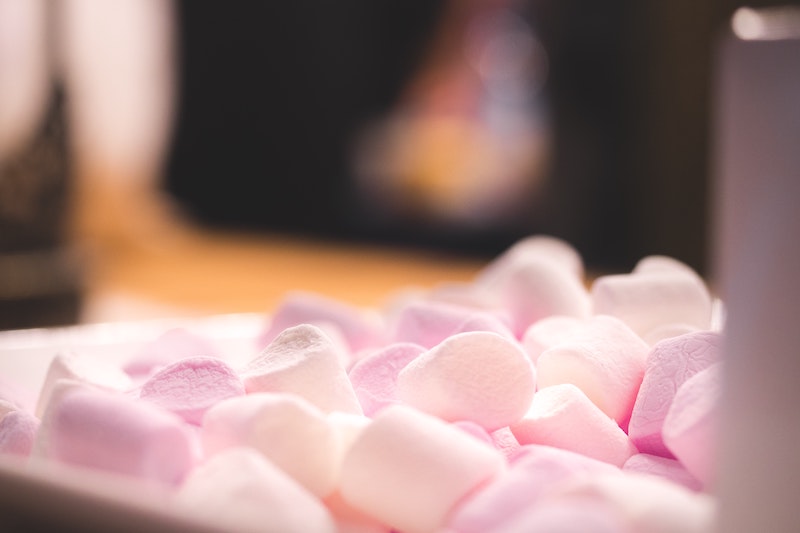 Marshmallow Horse
This is a great game for small groups that meet in homes, but you can use it in just about any setting. All you need is a bag of small marshmallows.
The game is a hybrid of tossing marshmallows up and catching them in your mouth and the basketball game H.O.R.S.E. In our game, you pair up students and use a marshmallow for the basketball. Teams take turns setting up "shots." One student throws the marshmallow while their partner tries to catch it in their mouth (without using their hands at all).
If they do catch it, all other teams must attempt the same shot. If the other teams make the same shot, they don't get a letter, but if a team misses the shot, they get a letter in the word H-O-R-S-E until they complete the word (and are out of the game). The last team standing is the winner.
NOTE: You may be tempted to use the big marshmallows but we don't recommend it. It makes it much harder, plus there is the risk of choking hazard. Just stick with the small marshmallows.
Idea by Ryan S.