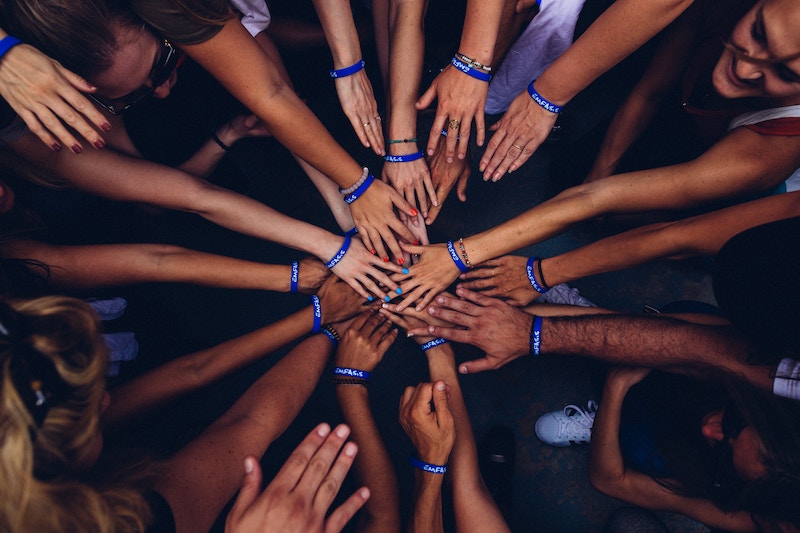 This game works great IF YOU BREAK THE TEAMS UP PROPERLY. The objective of this game is to have teams write a very short skit about something silly, and then act it out LIVE in front of the rest of the group.
A huge key to this game is to split up your raging extroverts. A team that consists of nothing but social hermits will probably not work very well. Split up the students in such a way that each team gets a few of the outgoing kids in it.
Then simply write up a few scenarios for them to develop and act out. Here are a few examples:
Scenario #1: A run-by stoning has just occurred. As the detectives (or other "official" people) the group must explain why this man was stoned and then ran over by bears.
Scenario #2: A group of archeologists has just discovered the biggest find in history (something goofy like "Homo Donald Trumpicus"). The group must explain why this find will change human history!
Scenario #3: The group is a mob of angry town folk who have reached the limit of their patience with Santa's sleigh flying over their town every year. They try to figure out a way of bringing him down…for good!
Rules: Every team member must play/act/participate. Skits need to be kept to a very strict 2-minute maximum.