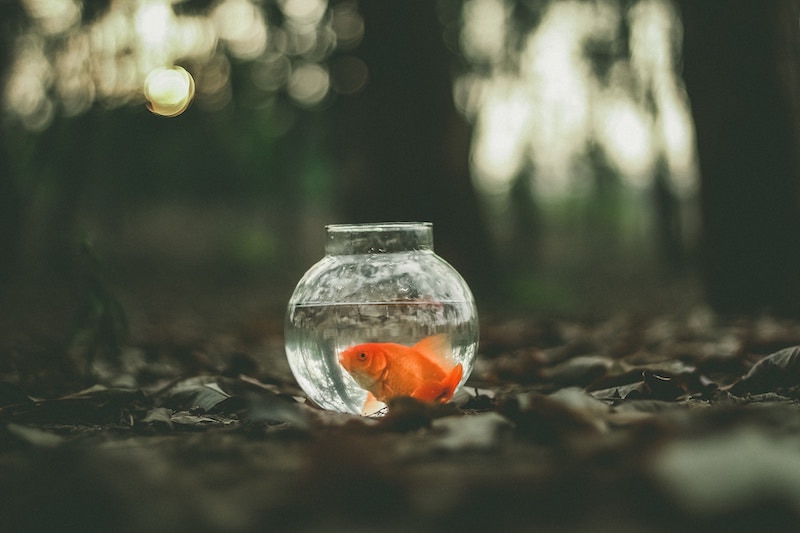 This is a great upfront game. Supplies needed: gummy fish, 3 REAL LIVE goldfish, 10 glasses half full of water (3 containing real goldfish, 2 with just water and 5 containing gummy fish and water—these 5 are kept hidden from the chosen victims…..er students.
Bring three students up front and show them the 5 glasses with water (3 with real goldfish and 2 with just water). Blindfold the students and instruct them to choose a glass to drink. While they are blindfolded switch the glasses to the 5 containing gummy fish and water. Option: Award a prize for the best reaction.
NOTE: This would be a great game in which to have a live video feed hooked up. At the very least, you may want to record this one for laughs!