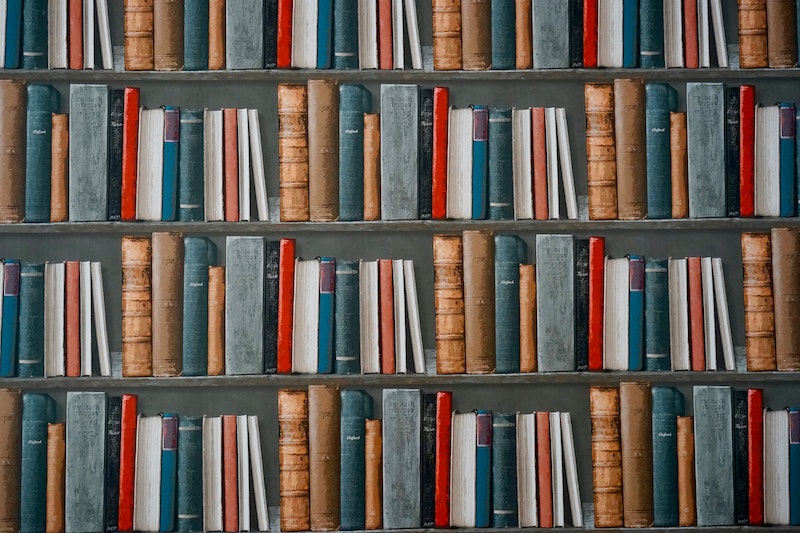 This is a great game for small to medium-sized groups that not only offers the prospect of winning a prize but also provides a "unique" learning experience. Only a few supplies are needed.
Objective:
Teens will be given an opportunity to exercise their mental faculties by determining whether a story is either Fact or Fiction. The teens who get the most answers correct will win prizes.
Supplies:
For this game, you will need to have a sheet of paper with "FACT" printed on one side and "FICTION" printed on the other. Then make enough copies for all participants to have one each. You also need to find a number of myths and true (but weird) stories. You can find this kind of stuff on numerous websites. The Discovery Channel Mythbusters site has a number of ready-made quizzes you could use. I'll provide some myths/stories below (enough for a couple of games). Finally, you need to have a few prizes on hand to give away to the first, second, and third place finishers. (Don't forget about the possibility of a tie!)
Optional:
One option is to put the myths and answers in a Powerpoint presentation so that on one slide, the myth is presented, and on the next slide the answer is revealed.
Playing The Game:
Explain to the teens that they will be presented with myths and true stories and will have to choose whether it is FACT or FICTION. If they think it's FACT, they hold up that side of their paper toward the youth pastor. If it's FICTION, they show that side to the youth pastor. (Have an adult volunteer or two on hand to help keep score.)
Most correct answers wins.
Here are a few ideas to get you started.
Round 1:
1. If you are stung by a jellyfish while swimming in the ocean, you should have someone urinate on the sting. (FICTION)
2. Eating bananas will attract mosquitoes, while eating garlic will repel them. (FICTION)
3. Young trick-or-treaters have actually found razor blades in apples and pins in candy bars in their Halloween loot. (FACT)
4. A man was enjoying a lollipop while driving when he got into an accident. The airbag deployed, forcing the lollipop down his throat and choking him to death. (FICTION)
5. Several people have been pronounced dead and buried while still alive. (FACT)
6. There was once a haunted-house attraction in Ohio that claimed to be so frightening that anyone who made it all the way through would get a full refund of the admission fee. No one ever did. (FICTION)
7. Many animal shelters will not allow any black cats to be adopted right before Halloween. (FACT)
8. Play-Doh was originally invented as a wallpaper cleaner. (FACT)
9. Toys placed in a donation bin for needy kids at a Wal-Mart store were returned to the shelves and re-sold. (FACT)
10. In the 80's, if a child sent a damaged Cabbage Patch Kid back to the manufacturer for repairs, he or she would receive a death certificate in return. (FICTION)
11. Cabbage Patch Kids were designed to resemble what children would look like after a nuclear holocaust. (FICTION)
12. The yo-yo was originally developed as a weapon in the Philippines. (FICTION)
Round 2:
1. PROGRAMMER POPS QUESTION IN VIDEO GAME
Bernie Peng reprogrammed Tammy Li's favorite video game, "Bejeweled," so a picture of a wedding ring and a marriage proposal would show up on the screen when she reached a certain score.
(FACT- It took him over a month to program the game and she said yes.)
2. STAYING UP LATE SAVES MAN'S LIFE
Dan Kidder doesn't go to bed early…maybe that's why he's still alive. A .38 caliber bullet went through the wall of his house and through the headboard on his bed about 9 pm.
(FACT- His neighbor didn't think his gun was loaded.)
3. IN ACT OF REVENGE, CHICKEN POISONS FARMER
David Wallace, a farmer with prior charges of animal abuse, was found dead Tuesday morning, slumped over a half-eaten omelet. Forensic analysis revealed the eggs contained toxic levels of fertilizer, resulting from one of Wallace's own chickens that had eaten the fertilizer, tainting its egg production. Marvelously, the chicken was not adversely affected by the poisonous levels of fertilizer.
(FICTION! Entirely made up!)
4. DEAD MAN ISSUED TICKET FROM TRAFFIC OFFICER
An Australian traffic officer slapped a parking ticket on a car parked outside a shopping mall, which had its dead driver slumped over the steering wheel.
(FACT! The officer failed to notice the man inside and issued the parking fine TWO DAYS before the body was discovered.)
5. DAY CARE PUTS KIDS IN 8-HOUR COMA!
A government-funded day-care center outside of Washington D.C. was shut down after the discovery that drugs, music, and hypnotism were used to keep children in a comatose state for up to eight hours at a time.
(FICTION! Entirely made up!)
6. NEW COMPANY RENTS OUT "HUMAN MOSQUITO BAIT" FOR OUTDOOR EVENTS
Founded by Denise Frank, MOSQUITO GAL is a new company that rents out people who have been tested and found to attract mosquitoes. Used at parties and other events, these decoys are then preyed upon by the mosquitoes, which leaves the invited guests virtually undisturbed by nuisances. Frank discovered her own attractiveness to mosquitoes as a toddler, when any time outside left her covered with red welts. When friends and family jokingly suggested she hire herself out for outdoor parties as a mosquito magnet, she took the joke seriously. Her first gig brought her $100 for a night's work. Her new business now charges $150 an hour.
(FICTION! Entirely made up!)
7. COUPLE MAKE BURGLAR CLEAN THEIR HOME AT GUNPOINT
An American couple turned the tables on a burglar they caught ransacking their home by dispensing their own form of justice. Without waiting for the law to arrive, the pair doled out their own punishment to the surprised criminal. "We made this man clean up all the mess he made, piles of stuff, he had thrown out of my drawers and cabinets onto the floor".
(FACT! When police arrived, the burglar actually complained to them about being forced to do chores. Officers laughed and told him he was lucky he wasn't shot.)
8. FOREST TURNS PURPLE FROM POLLUTION
Botanists in Madrid have discovered that trees growing in polluted areas of the country are becoming ill and turning a sickly purple. The scientists have appealed to the government to cut back on the use of fossil fuels to save what is jokingly referred to as "never-green" trees (FICTION! Entirely made up!)
9. NEIGHBORS COMPLAIN! MAN CAN NO LONGER RAISE LION IN BACKYARD
Forget about barking dogs. Police in Romania say they have had to investigate complaints from neighbors about constant roaring from a lion in the man's backyard. The three-year-old lioness, a pet, was found caged in the yard along with two deer, a stag and two peacocks.
(FACT! The 28-year old man is being charged with illegal possession of wild animals and could be sentenced to up to a year in jail.)
10. NEW ALARM CLOCK OFFERS PLENTY OF OPTIONS
A Springfield, Illinois company called AlaREM has built a new alarm clock to give people greater control over their sleeping habits. The clock is produced with new settings. In addition to five minutes of 'snooze', they allow for 'nod' (only a minute delay), 'doze' (thirty minutes more sleep), and 'nap' (two hours more rest).
(FICTION! Entirely made up!)
11. WOMAN BLAMES ALIENS FOR ETERNAL BAD HAIR DAY
Just days after claiming to have been abducted by aliens, Lexington, Nevada resident Louise Dalton's hair began changing minute by minute from curly to straight. Doctors are baffled and while most women would die for the ability to change hairstyles so easily, Dalton wants to find a cure to her 'alien disease'.
(FICTION! Entirely made up!)
Idea by Ben S.