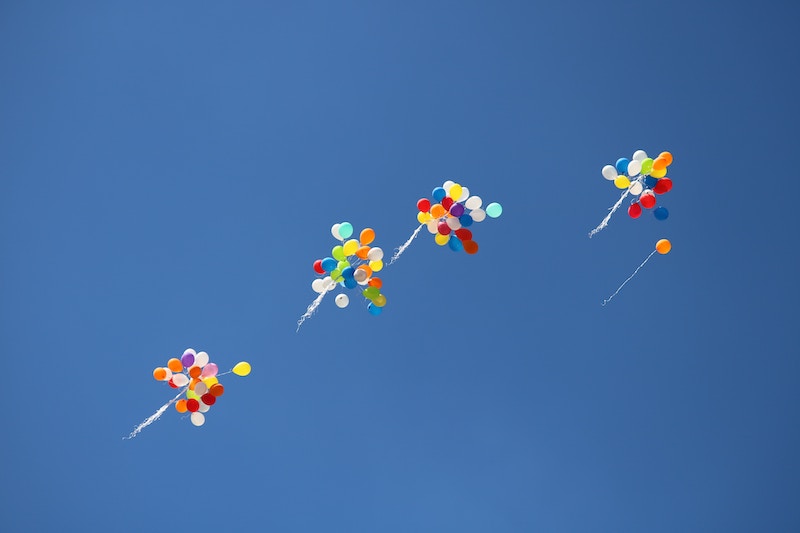 Wanna great game that provides plenty of action? This is it! All you need is a lot of balloons (about 50 per team).
Make sure each team gets 50 balloons that are all the same color. (For example, if you have three teams, you need 50 yellow, 50 red, and 50 green.) If you can, make the colors represent the local school colors for a little-added zeal!
Each team must defend its "treasure" (their pile of same-colored balloons) while attempting to steal or destroy the other team's "treasure." Designate a time period (1-2 minutes) to play the game. When the time ends, each team's un-popped balloons each count 100 points for them. Additionally, balloons that have been stolen from another team that are un-popped, count 200 points each! If a balloon is popped, it counts nothing.
Depending on your team's level of physicality, this can be played as a Capture the Flag style game or just all-out full contact. Have fun with this game and make it your own, but be safe!