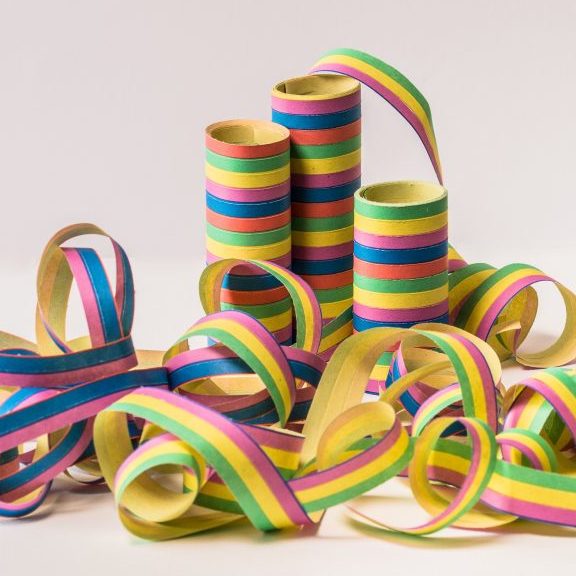 Preparation: All you need is one long ribbon per team.
Divide your group into teams.
The object of the game is to have every member of the team linked together with ribbon. The first player threads the ribbon through their shirt sleeve and down their pant leg. The next player threads the ribbon up their pant leg and out their shirt sleeve. And so on and so on.
The first team that is fully bound together wins.
Submitted by Isabel