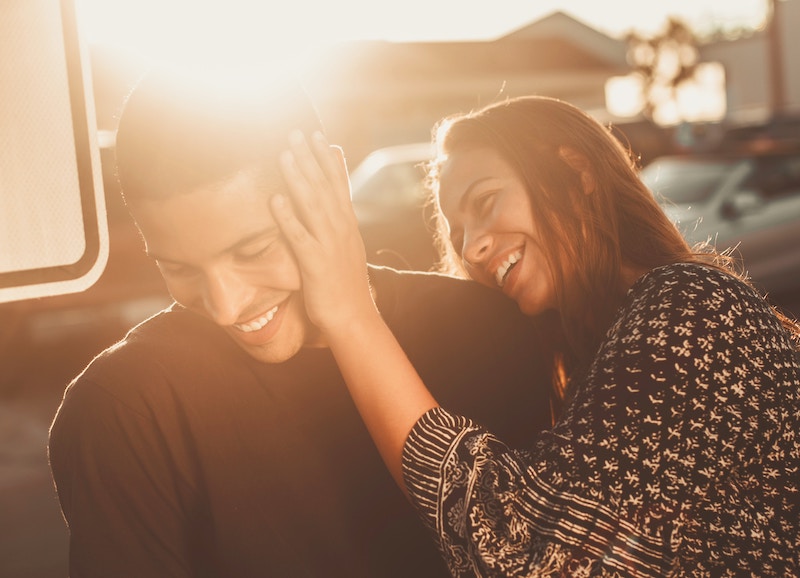 In front of everyone set up 3 chairs side by side. Then place a sheet over them claiming you're making a couch (the sheet must cover all three chairs). Then ask for guys who think they have the best pick up lines. Send the guys out of the room with an adult staff member saying they can go practice their pick up line, and that they will have to run their pick up line by the staff member to make sure they're appropriate.
Then remove the middle chair. If you have a piece of masking tape between the two chairs, one piece at the tops of the chairs and one piece at the edge of the seats, it can help create the form of the couch beneath the blanket.
Ask 2 girls from your group to sit on the outer chairs to keep the sheet tight so it looks as if the middle chair is still there.
Before the guys come in the room instruct the ladies as the guys go to sit down, they need to stand up.
Invite one at a time each guy to sit in-between the two ladies and give them his pick up line. But as he goes to sit down, the ladies will stand up and he'll fall through. The game is very entertaining for the crowd. After everyone has a good laugh, make sure the boy rejoins the rest of the crowd and keeps silent.
Added by J.J. Beyronneau