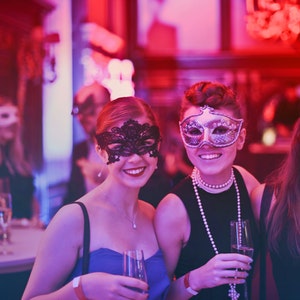 This is a great idea to use with your ministry group, if you want to provide a wonderful way for them to meet and bless their community.
Instruct all of your youth to bring a bag of candy to the night you normally meet on (at least two to three weeks BEFORE Halloween). When you have collected enough candy, have the students divide the candy up and place an assortment of all of the different candies into zip lock bags. The 1 gallon size bag works best. (Make sure that you have them bring individually wrapped snack candy).
Then put your students into groups of 4-6, with at least one adult in each group. Make sure each group has at least 5-7 bags of candy. Send your teams into different neighborhoods surrounding your church and have the kids deliver the candy to each house.
Have the students introduce the church they are from and then thank the house for all of the years that they have given candy during Halloween. Then, offer them your bag of candy as a gift BACK to them. Be sure to end the conversation by offering to pray for any of their needs. If they don't want you to pray, wish them well and let them know that your church always has an open door for them.
Remember to have the kids dress appropriately. Also, have them bring a flashlight as it gets dark earlier during October.
Be safe and DO NOT send any groups off by themselves! God's Peace!
Idea by Chris