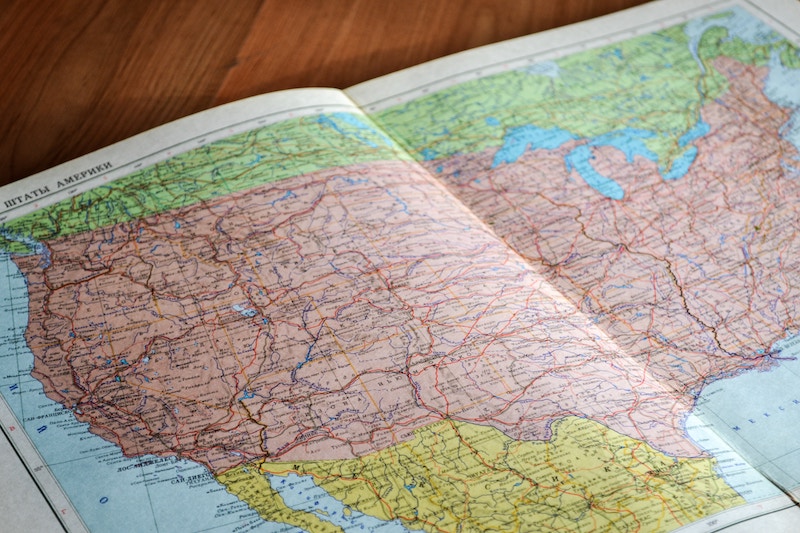 Small group or travel game.
Either in seat order or in a circle, the first person says the name of any city, river, ocean, or mountain that could be found in an atlas. The next person must say another place that starts with the last letter of the place previously said. There is a 10-second limit and no place can be repeated.
Examples:
Denver
Rhode Island
Denmark
Kenya
Also, see Travel Alphabet Game (Click Here).