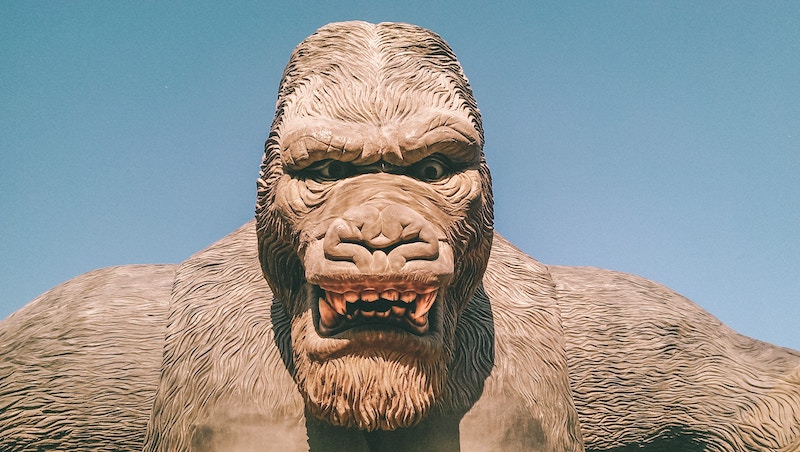 This is a variation of Rock-Paper-Scissors. Have people pair off. When the signal is given, each person strikes a pose like an ape, man, or lady. Be sure to demonstrate what each looks like ahead of time. The ape beats the lady (because King Kong took the lady), man beats the ape, the lady gets the man. Eliminate the losers and pair the winners until you get a champion.
Idea from Youth For Christ
Also see Egg, Chicken, Dinosaur (Click Here) and Ninja, Gun, Gorilla (Click Here).