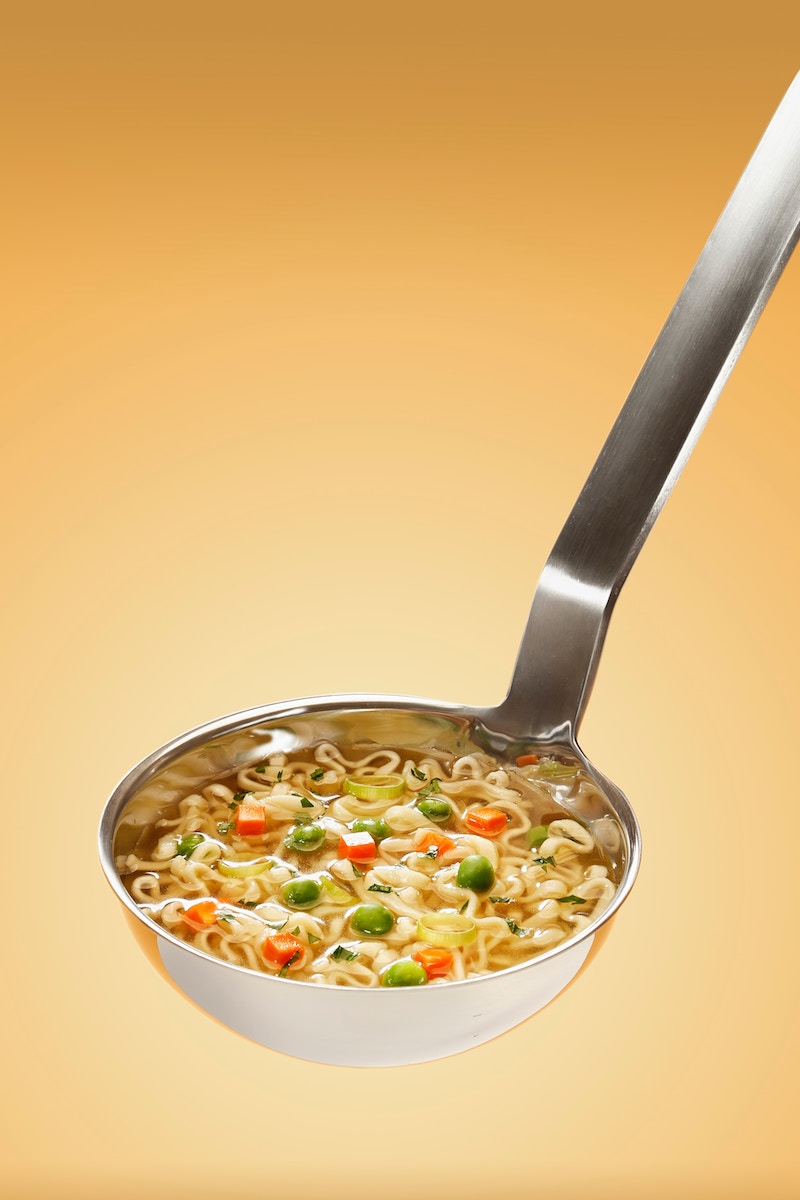 This game works great for smaller groups of students. All you need is a couple large bowls, some Alphabet Soup, a few paper plates…and some cleaning supplies. Here's what you do.
Choose two contestants from your group and put each of them in front of the two large bowls filled with Alphabet Soup. When you say go, the contestants bury their faces in the soup, suck up a mouthful of the yummy goodness, and run a few feet to where the paper plates are waiting. There, they "deposit" the soup from their mouths onto the plates. Then, using their hands, they move the letters around to make words.
Set a 2 minute time limit for the game. Players can return to the bowl of soup as often as they like for more letters, but the person with the most words at the whistle, wins.
Have fun, but clean up your mess!
Variation 1: The person with the most syllables wins.
Variation 2: The person who spells a chosen word first, wins. (For instance, the name of your city, the name of your youth ministry, or Lithuania.)