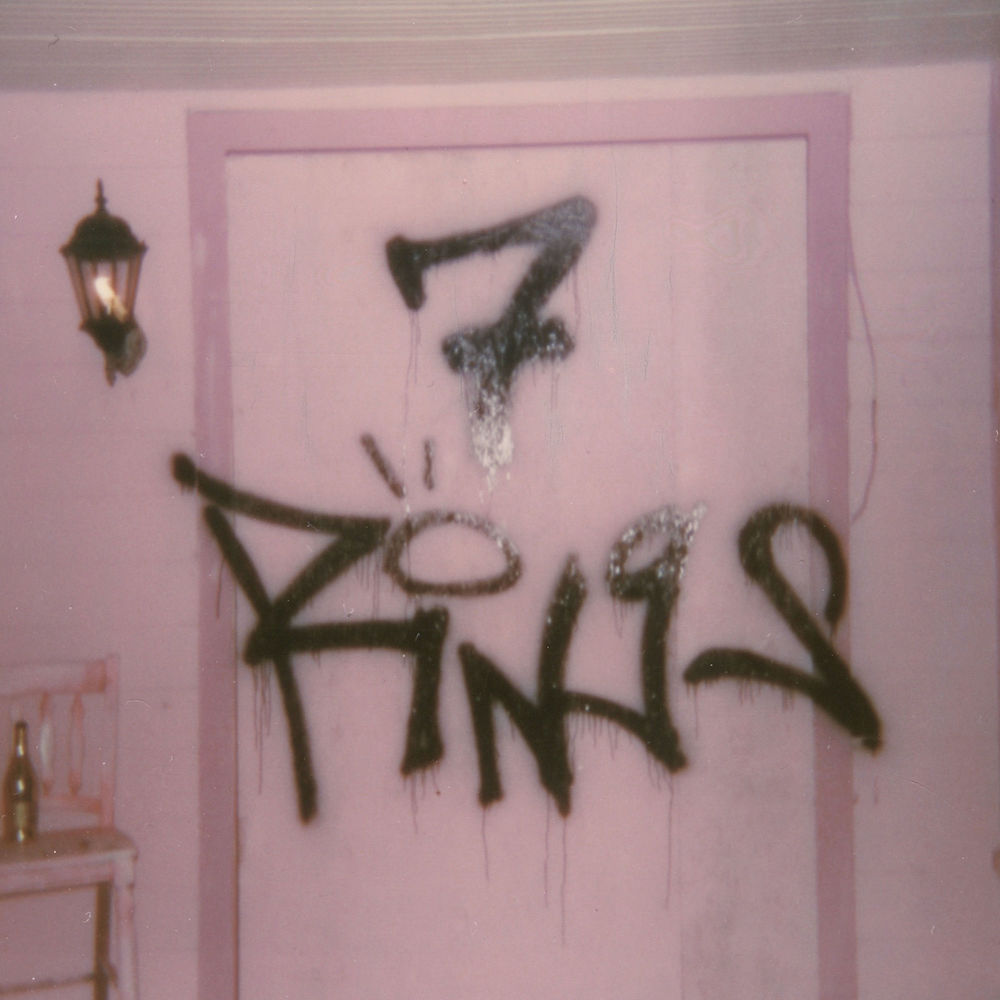 7 Rings – Ariana Grande
Main Point: In a world that finds significance in money and stuff, is there meaning to be found in having it all?
Important Note to Youth Leader about Discernment: We at The Source for Youth Ministry believe that certain elements in our youth culture can serve as good discussion jump starters with students. At the same time, we would never hope to introduce a student to a negative influence that they haven't already encountered. This balance is a delicate one.
In our experience most students, churched and unchurched, keep pretty current with music and music videos. Thanks to YouTube, Spotify, and iTunes, the most popular music videos and songs are free to access only a click away.
Ariana Grande has become a popular figure due to her high profile in music and through her publicized dating relationships. The purpose of this discussion is not to dissect her as a role model, but to use a popular song to provoke discussion about an important topic. We encourage you to be discerning and utilize this resource in whatever way is most helpful. Jonathan McKee wrote a helpful article on Ariana Grande that you can read to get more context on her as you prepare for your discussion.
About the Artist – Ariana Grande
Florida native Ariana Grande started performing as an eight year old, displaying her talents in musicals, karaoke, and eventually singing the national anthem on television at a Florida Panthers hockey game. Grande is of Italian descent and her name was inspired by the character Princess Oriana from the 1991 box office bomb Felix the Cat: The Movie. At age 15, Grande landed a role in the Broadway musical 13. This propelled her to be cast in the Nickelodeon television show Victorious just one year later. Ariana was able to capitalize on her newly found stardom and released her first studio album Yours Truly as a twenty year old in 2013. Her debut album topped the charts, sending her to greater heights that including performing at the Obama White House just a year later. Grande was raised as a Roman Catholic but divided with the church over LGBTQ rights, choosing instead to invest in the teachings of Kabbalah. She has been in the public eye with high profile relationships including rap artist Big Sean, the late recording artist Mac Miller, and Saturday Night Live actor Pete Davidson. Grande released her fifth studio album in February of 2019.
Song Lyrics – 7 Rings 
Yeah, breakfast at Tiffany's and bottles of bubbles
Girls with tattoos who like getting in trouble
Lashes and diamonds, ATM machines
Buy myself all of my favorite things (Yeah)
Been through some bad sh**, I should be a sad bi***
Who woulda thought it'd turn me to a savage?
Rather be tied up with calls and not strings
Write my own checks like I write what I sing, yeah (Yeah)
My wrist, stop watchin', my neck is flossy
Make big deposits, my gloss is poppin'
You like my hair? Gee, thanks, just bought it
I see it, I like it, I want it, I got it (Yeah)
I want it, I got it, I want it, I got it
I want it, I got it, I want it, I got it
You like my hair? Gee, thanks, just bought it
I see it, I like it, I want it, I got it (Yep)
Wearing a ring, but ain't gon' be no "Mrs."
Bought matching diamonds for six of my bit****
I'd rather spoil all my friends with my riches
Think retail therapy my new addiction
Whoever said money can't solve your problems
Must not have had enough money to solve 'em
They say, "Which one?" I say, "Nah, I want all of 'em"
Happiness is the same price as red-bottoms
My smile is beamin' (Yeah), my skin is gleamin' (Is gleamin')
The way it shine, I know you've seen it (You've seen it)
I bought a crib just for (Just for) the closet (Closet)
Both his and hers, I want it, I got it, yeah
I want it, I got it, I want it, I got it
I want it, I got it, I want it, I got it (Baby)
You like my hair? Gee, thanks, just bought it (Oh yeah)
I see it, I like it, I want it, I got it (Yep)
Yeah, my receipts be lookin' like phone numbers
If it ain't money, then wrong number
Black card is my business card
The way it be settin' the tone for me
I don't mean to brag, but I be like, "Put it in the bag," yeah
When you see them racks, they stacked up like my a**, yeah
Shoot, go from the store to the booth
Make it all back in one loop, gimme the loot
Never mind, I got a juice
Nothing but net when we shoot
Look at my neck, look at my jet
Ain't got enough money to pay me respect
Ain't no budget when I'm on the set
If I like it, then that's what I get, yeah
I want it, I got it, I want it, I got it (Oh yeah)
I want it, I got it, I want it, I got it (Oh yeah, yeah)
You like my hair? Gee, thanks, just bought it
I see it, I like it, I want it, I got it (I see, yep)
Introducing the Song – You Say This:  Described as a friendship anthem, the song 7 Rings was teased by having its name on the license plate in a car Grande drove in the music video for previously released Thank U, Next. The formation of the song came from an outing Ariana shared with a group of friends. She says; 'Twas a pretty rough day in nyc. My friends took me to Tiffany's. We had too much champagne. I bought us all rings. It was very insane and funny. Speculation is that Grande was working through her most recent breakup, and after purchasing the rings it was suggested she turn that into a song, which she did that very day.
The Music Video:  The music video can be viewed for free at:  https://www.youtube.com/watch?v=QYh6mYIJG2Y
Hand out Lyrics and Play Song.  
Transition Statement – You Say This:  One person added up the cost of everything mentioned in this song and estimates the things Grande sings about cost over $16 million. Ariana clearly has a depth of resources, and sings about turning to material things to deal with the hardships she faces in life. This popular song glamourizes her ability to spend at will, which raises the question of whether there is meaning to be found in having it all. Let's take time to discuss that idea during our time together.
Divide into Small Groups:  Let's go ahead and split up into our discussion groups, and then afterward we'll come back together for a final word.
CLICK HERE for a quick training article on how to maximize your small groups using our small group format – a great resource to equip your small group leaders.
Discussion Questions: 
ASK A FEW: If you had the resources to buy yourself all your favorite things, what are a couple of things you would buy?
ASK A FEW: What do you think Ariana means when she sings: Rather be tied up with calls and not strings, write my own checks like I write what I sing?
ASK A FEW: Give your thoughts on this line of the song: Think retail therapy my new addiction. Whoever said money can't solve your problems must not have had enough money to solve 'em.
ASK A FEW: What are the positives and negatives of being able to live a life where you can say, "I want it, I got it"?
ASK A FEW: In the song, Grande says she doesn't mean to brag. Do you agree with that? Explain why you think the way you do.
ASK A FEW: Is there anything wrong with wanting to have money and stuff? Share a bit about your thinking on this.
Read the following passage:
Ecclesiastes 2:10-11
I denied myself nothing my eyes desired;I refused my heart no pleasure.My heart took delight in all my labor,and this was the reward for all my toil.Yet when I surveyed all that my hands had doneand what I had toiled to achieve,everything was meaningless, a chasing after the wind;nothing was gained under the sun. 
ASK A FEW: First read Ecclesiastes 2:1-11. In light of the first nine verses, what do you think Solomon (the author) wants us to know in verses ten and eleven?
ASK A FEW: Have you ever thought if you had more stuff (riches, entertainment, experiences) that you would be happier? Why do you think it's so easy to think that way?
ASK A FEW: What can we learn from Solomon's experience?
ASK A FEW: Why do you think it's easy for us to chase after temporary things in this world? How has Jesus challenged us toward something more?
ASK A FEW: Grande turns to shopping when she's having a difficult time. When you get hurt or are having a tough time, what do you find yourself turning to?
ASK A FEW: Do you think Ariana is finding what she's looking for? Why or why not?
ASK A FEW: What do you think Solomon would say to Ariana Grande?
Wrap Up – You say this:  In our time together, we looked at the popular song "7 Rings" and talked about Ariana Grande's search for meaning and significance. Most people try to find meaning and significance in power, position, or possessions. The question to be asked is whether or not that thing helps them find the meaning they are looking for. Do they find answers in that thing they turn to? Is the answer to your search to have external things, or is there an internal answer? Take a moment and talk to God about the things you have tried to find significance in that did not give you what you needed.
(Pause and give them a quiet moment to pray silently.)
When you look at Solomon's pursuit, he had position, power, and more possessions than anyone could imagine. Solomon truly had it all – and it left him to say it was meaningless. This revelation was life altering for him. When we are able to see the emptiness of some of our pursuits, it can change our perspective to start chasing after things that will not leave us this way. Take a moment to ask God to reveal to you the steps you can take to realign your focus toward finding your significance in who He created you to be.
(Pause and give them a few moments to pray silently.) 
God created you for a significance that goes beyond the limitations of material things. He made you for a purpose more powerful than any position or status could bring you. While there is nothing wrong with finding enjoyment in things, our true satisfaction can only be found in being the people God created us to be. Let's be people who pursue Him and the things He has made us for. Let's stop pretending there is meaning in having it all, and instead be people who live in a way that says our meaning is found in something and someone so much greater. 
CLOSE IN PRAYER
Rob Chagdes
Rob Chagdes is one of the pastors at Prairie Lakes Church in northern Iowa. In the years since he met Jesus as a sixteen year old, Rob has spent his life working to raise up the next generation to love God and invite others into His unending story. He spends most of his free time with his wife Leslie, their three amazing daughters, and their energetic dog Jedi. You can reach Rob at chagdeswrites@gmail.com .